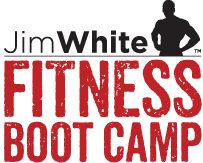 Looking for a group training experience that provides motivation, fun and fitness, AND will have you feeling like you're ready to conquer anything? Our JWFNS Fitness Boot Camp program delivers eight 50-minute, high-energy sessions guaranteed to get you toned and feeling fit.

BOOT CAMP REGISTRATION OPEN
Month
Time / Days
Location
Cost
Registration
Want to be notified when next month's Fitness Boot Camp registration is active?
YOU'LL NEED TO BRING
5- to 10-pound dumbells
yoga mat
plenty of water
NUTRITION COUNSELING
Prior to your first session of boot camp, you are invited to attend our complimentary nutrition course to get you in the right nutritional frame of mind. Additionally, you'll receive the Jim White Jump Start Journal and have your weight and measurements taken, enabling us to track your successes at the end of the eight-session boot camp.
GET READY TO SWEAT
Each 50-minute, intensive Fitness Boot Camp session will include an exercise program consisting of:
weight training
core training
jogging
sprints
calisthenics
plyometrics
interval training
obstacle course skills
everything needed to provide quick results!
WHAT OUR BOOT CAMPERS SAY
Besides "Yes, sir. Thank you, sir. May I have another, sir?"
The JWFNS Boot Camp has given me more energy and more stamina, and I can't think of a better way to start the day. - James H.

I was quite anxious about being in a group and not being able to keep up. Much to my surprise, there were people there of all levels. The coaches gave great instruction and offered modifications for those who have limitations, and they showed advanced modifications for those who want to push a little harder. - Brenda W.

At first, I didn't know if I'd realistically be able to drag myself out of bed that early—never mind get my butt kicked! But after the first session of seeing the sun rise over the ocean (whilst getting my butt kicked), I was hooked. - Christine J.

The program is a must for anyone who needs motivation! There are all ages and fitness levels and the awesome coaches break us into groups of our choosing and vary the intensity so everyone has a comfort level. The oceanfront at sunrise is awesome, too! ~ Lisa C., Virginia Beach

I love watching the sunrise in the morning while working out! The JWFNS Boot Camp classes are motivating and fun at the same time. ~ Sara W., Virginia Beach
MEET YOUR COACHES
They love it when you moan and groan. That's the icing on their Wheaties!
>>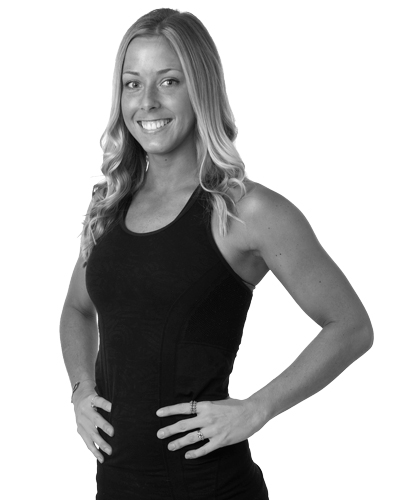 Sara Cully
DTR, ACSM CPT
Sara is a Dietetic Technician, Registered and an ACSM- Certified Personal Trainer, with a BS in Nutrition and Dietetics. Her interest in nutrition began at an early age when she discovered a passion for cooking healthier meals, and fitness followed shortly after. She has always enjoyed the conditioning aspects of sports and loves to take any type of exercise outdoors. She is determined in assisting you maintain your healthy lifestyle by helping you find balance in your eating and exercise habits. She understands that fitness and nutrition are intimidating. She can help you be physically and mentally prepared for any challenges throughout your health journey!
SEE MORE
>>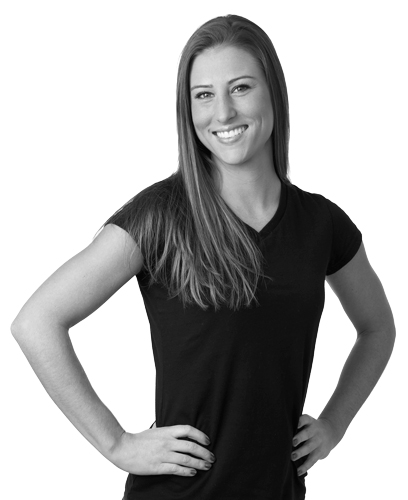 Ashton Barlow
ACSM CPT
Ashton was raised in Fairfax, Virginia where she found her passion for athletics and learned the importance of fitness. Growing up, she participated in Gymnastics, Cheerleading, and Track & Field. Ashton graduated from East Carolina University with a degree in Kinesiology and was a member of ECU's Competitive Cheerleading Club. She had the opportunity to intern with a fitness facility, which confirmed that this career was worth pursuing. Ashton believes there is no greater feeling than helping someone else better themselves in all aspects of life, and that every individual is unique and therefore deserves a personalized program to work towards a healthy lifestyle.
SEE MORE
Jess Horton
ACE CPT
Jess has had a love for health and fitness her entire life. She began running competitively in high school and has been running non-stop ever since. In 2011, while training for yet another half marathon, her passion for running led her to develop her own health and fitness company where she strives to empower others to get fit and live the healthy lifestyle they truly deserve. Jess especially loves working with individuals who are new to fitness or who have otherwise gotten away from it. Her training style focuses on realistic fitness for the real world, developing individualized programs that will help people feel better in their day-to-day life while working towards long-term goals. We're excited to have Jess join the JWFNS team, as her strengths support our really, truly fit philosophy.
SEE MORE
>>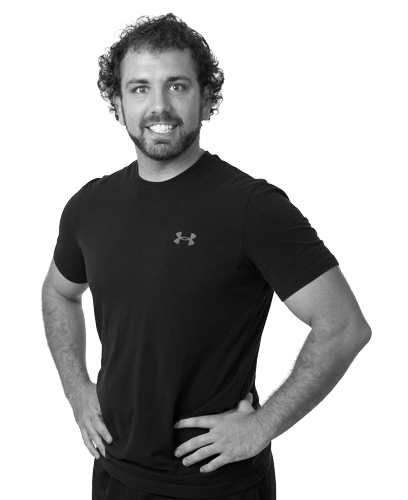 Josh Jordan
ACE CPT
Josh has been involved in the health, wellness and fitness field for a large part of his life. In middle and high school, he was a student athlete and even coached his high school wrestling team after graduation. During his time at Radford University, he participated on the club wrestling team and earned his degree in Exercise Science in 2013. He is currently attending school for physical therapy assisting with a goal of combining aspects of physical therapy with his personal training style. Always striving to be encouraging and positive, he enjoys working with clients in all age groups and is very excited to be a part of the JWFNS team.
SEE MORE
>>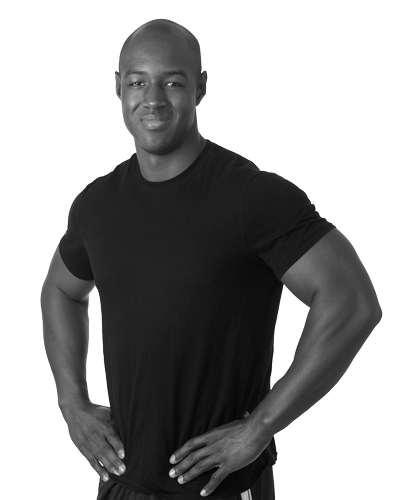 Stephen Boyd
ACE CPT
Born and raised in Chesapeake, Virginia, Stephen played sports in high school, spiking his interest in fitness and exercise. He recently competed in several Men's Physique competitions through the OCB, which fueled a desire to pursue a career in the fitness industry. He is committed to helping people reach their goals while having fun and enjoying the process.
SEE MORE
>>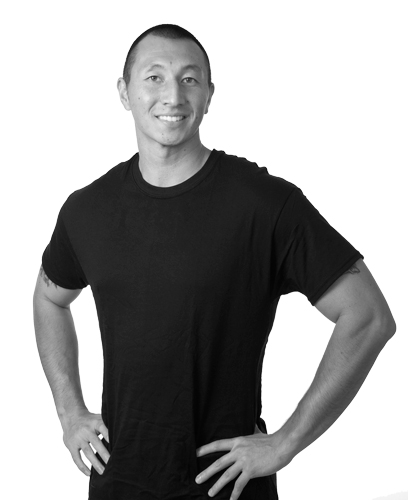 Joe Marlow
RD, ACSM CPT
Joe became interested in health and fitness after training for basketball at a competitive level. One of his most rewarding career benefits is helping people reach their goals. He graduated from Old Dominion University with a bachelor's degree in Exercise Science, and is a Certified Personal Trainer as well as a Registered Dietitian.
SEE MORE
>>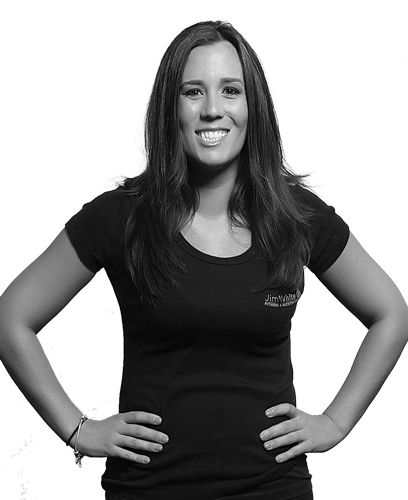 Gerrie McLaughlin
Accounts Manager, Human Resources
Gerrie is the backbone of the JWFNS brand. She is the mother of four boys. And if that does not keep her busy enough, she is also a coach for a local competitive cheerleading squad. She believes that food is a healer and lives a life of balancing healthy eating with exercising while enjoying the sweeter tastes of life in moderation.
SEE MORE
>>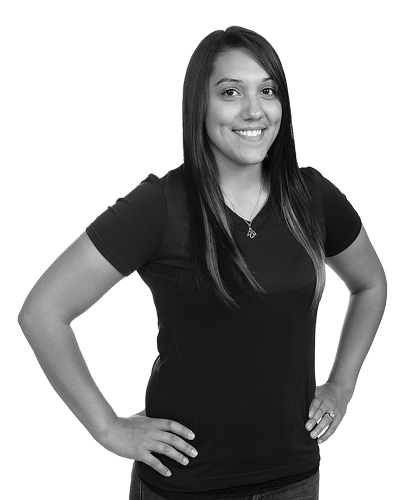 Alanna Rayner
Office Assistant
Alanna was always interested in fitness. From softball to cheerleading, she has participated in sports since she was young. In her free time, she enjoys doing a challenging kettle bell workout and dancing to Zumba with friends and family. Looking to maintain a healthy lifestyle, she's anticipating learning more about the fitness industry here at JWFNS.
SEE MORE
>>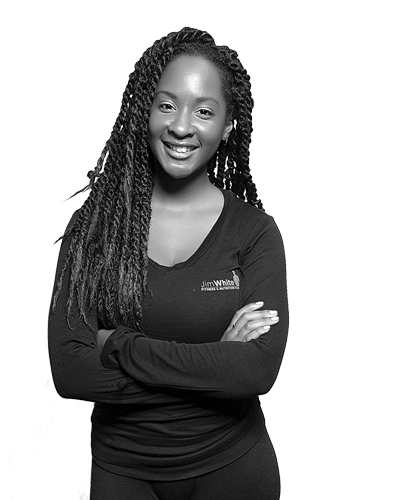 Amani Holloman
Office Assistant
Amani was born and raised in Virginia Beach and graduated from Maury High School. As a younger child, she gained a love for nature and enjoys all outside activities such as bike-riding, swimming, and hiking. In her free time, she likes to spend time with friends, family, and her puppy, Bella. She's excited to see what she can learn about staying fit during her time at Jim White Fitness & Nutrition Studios.
SEE MORE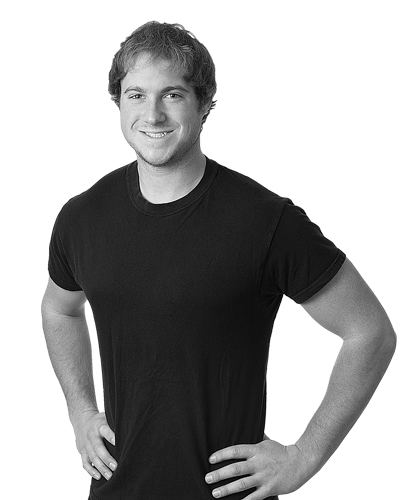 Jared Harding
ACSM, CPT
Jared is an ACSM-certified personal trainer and studied Exercise Science at Old Dominion University. He has been involved in fitness and sports for most of his life, playing and training for baseball for 16 years. Jared gained an interest in the exercise science and health industry after finding an exercise and diet plan that helped him lose 40 pounds over a five-month period. Jared is thrilled to be a part of the JWFNS team and continue his great desire to help anyone wishing to improve his or her own fitness and nutrition lifestyle.
SEE MORE
>>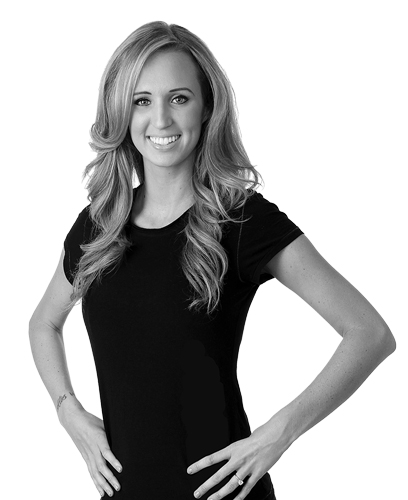 Krista White
Marketing Specialist | Client Care Coordinator
Krista has been fascinated with health and fitness ever since she was a child. Her position at JWFNS has helped her fulfill her passion for helping others. She continues to broaden her knowledge of the fitness and nutrition industry, and feels fortunate to be a part of the JWFNS team, helping others live happier, more energetic and satisfying lives.
SEE MORE
>>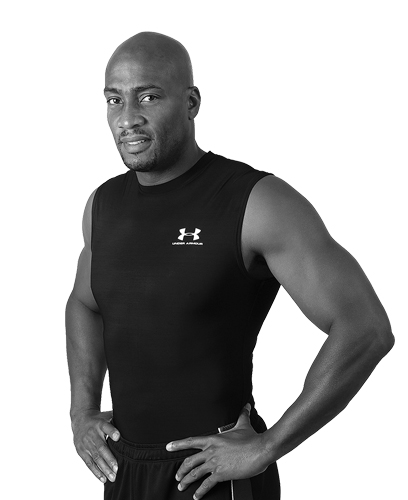 Carter Jones
ACE CPT, Certified in Biokinesiology, Certified Fit Quest/ActivTrax Trainer
Carter's interest in health and fitness began when he was a teenager. He worked in the field through college and it became his career. After a life-threatening illness—and after medical providers told him his own workout regimen may have saved his life—he is more committed than ever to being a strong and exciting catalyst in promoting a healthy and fit lifestyle in anyone, no matter his or her age or condition.
SEE MORE
>>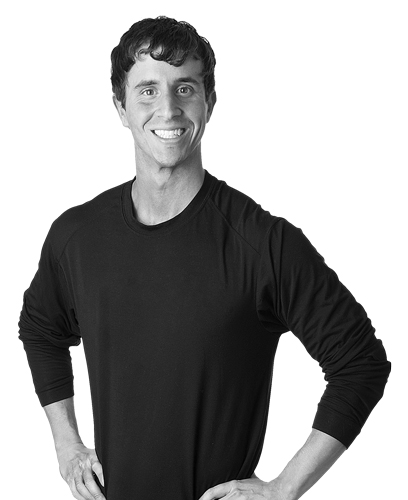 Jeremy Moore
Great Neck Studio Manager, ACE CPT
Jeremy has been affiliated with the fitness industry for over five years. He is eager to share his knowledge and experience with clients to help them reach their goals and feel good about their bodies. He is enthusiastic about helping others achieve results and leads a healthy lifestyle, serving as a positive role model for his clients.
SEE MORE
>>
Jacob Leonard
Hilltop Studio Manager, ACE CPT
Jacob is an ACE-certified personal trainer and studied Exercise Science at Old Dominion University. Fitness is not just a hobby for him—it's a lifestyle. He helps clients get toned, gain muscle mass, or train for a particular event. Jacob also helps clients set reachable goals, both long-term and short-term, and then creates individualized workout plans. His training consists of periodization training, breakdown training, and plyometric training while increasing balance, flexibility, and stability. He believes working out is called working out for a reason—it's hard work—but he aims to make it a fun and enjoyable process.
SEE MORE
Chris Baggett
General Manager, ACE CPT, ACE Lifestyle, Weight Management Certified
Chris has been affiliated with the fitness industry for many years. In his senior year of high school, he was a gym assistant and played various sports. After high school, Chris competed in two local bodybuilding competitions through the NASF. Through training for bodybuilding competitions, Chris realized that he wanted to pursue a career in the fitness industry. Chris is ACE-certified and is excited to help people of various fitness levels reach their fitness goals.
SEE MORE
>>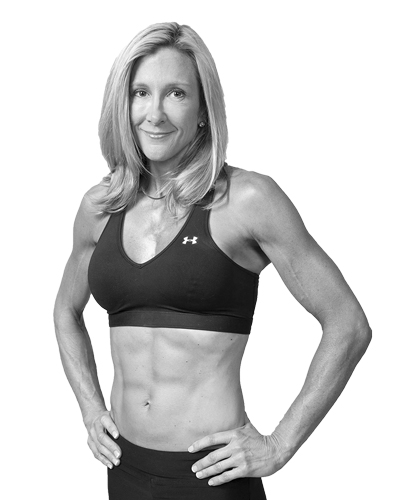 Patty Cook
ACE CPT
Patty, a mother of two, graduated from Old Dominion University and has been involved in fitness ever since. An ACE-certified personal trainer, Patty is currently working on receiving her certification in Healthy Lifestyle and Weight Management. Her expertise is self-evident and translates well into goal-oriented programs developed for your personal success. Patty will incorporate your needs into a specific course of action designed to personally manage your evolution to optimal fitness.
SEE MORE
>>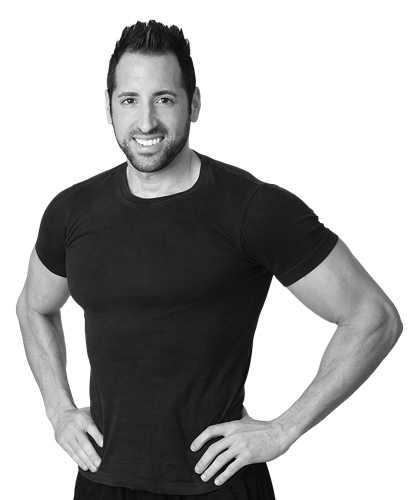 Jim White
ACSM Health Fitness Instructor, Registered Dietitian, ADA National Spokesman, Owner
Jim graduated Summa Cum Laude from Youngstown University in Ohio with a B.A. in Nutrition. He is credentialed by the Academy of Nutrition and Dietetics as a Registered Dietitian and certified by the American College of Sports Medicine as a Health Fitness Instructor. Jim is currently the National spokesman for the Academy of Nutrition and Dietetics and has the reputation of being one of the top health professionals in the area. His clientele includes all walks of life—athletes, actors, models, business owners, elders and teens. Jim and his team have helped hundreds lose thousands. LEARN MORE ABOUT JIM.
SEE MORE
>>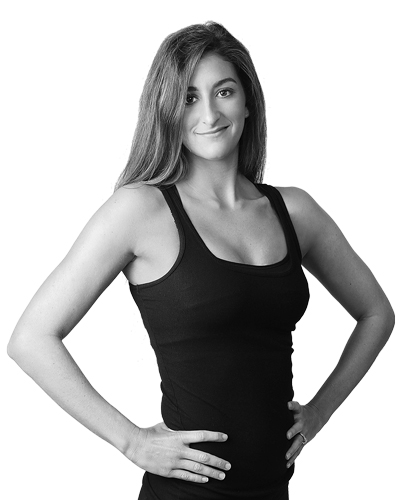 Taylor Barbour
ACE CPT, Health Coach
Taylor is an ACE-certified personal trainer and ACE-Health Coach born and raised in Virginia Beach. She attended Old Dominion University and studied Sports Management. Taylor has always been into fitness and sports, playing basketball since the age of 5. She believes that being mindful of good health and fitness is a lifestyle and can be fun and enjoyable. Taylor loves going to the beach in her free time and enjoys playing games and watching sports. She is eager to help people change their lives.
SEE MORE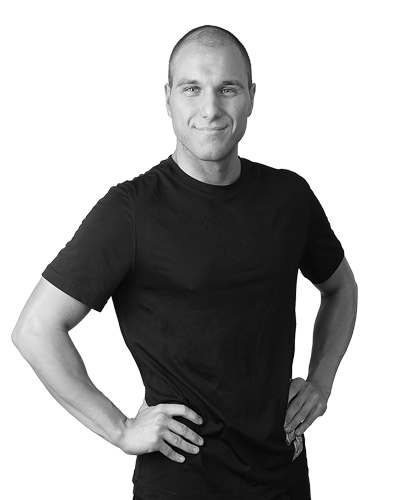 Bryan Tarvin
ACSM CPT
Bryan has five years of experience as an ACSM-certified personal trainer. He attended Old Dominion University where he received his bachelor's degree in Exercise Science. Bryan has a martial arts background; he is a black belt in Judo and is an Assistant Instructor in Self Defense at Old Dominion University. Bryan's passion for core strength and function, blended with his training methods, will lead to a successful new you.
SEE MORE
>>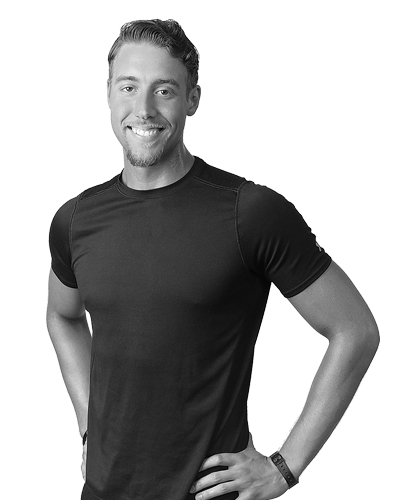 Eric Fretz
ACE, CPT
Eric is an ACE-certified personal trainer and has always been involved in some type of physical activity, with experience ranging from martial arts to a wide variety of athletics. He is currently attending Old Dominion University studying Criminal Justice and working to complete a minor in Exercise Science. Through his experience and studies he has gained an expertise in distinct forms of athletic training as well as general fitness. He believes that exercise is not only good for the body but also the mind, and is essential to obtaining a well-rounded lifestyle. Eric believes in a hands-on personal training approach that leads to positive communication in an energetic and open environment to simultaneously complete goals and have fun!
SEE MORE
>>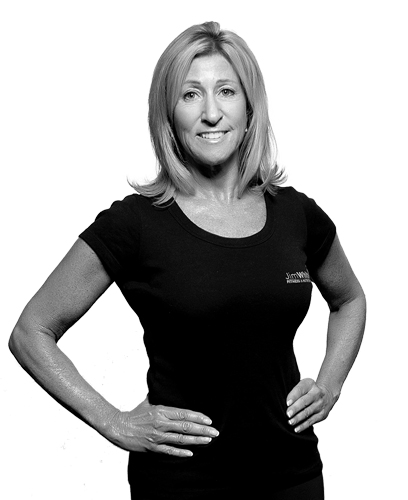 Sue Maume
DTR, ACE CPT, Nutrition Department Manager
Sue is a graduate of the TCC Diet Tech Program, has been registered with the Academy of Nutrition and Dietetics for 13 years, is certified in Adult Weight Management and is a member of the Tidewater Dietetic Association. A healthy lifestyle that includes good nutrition and exercise has been a part of her life for many years. Her experience working in clinical nutrition at a hospital enabled Sue to understand the importance of good nutrition for weight management and improving one's health. Sue is committed to helping people achieve their health and fitness goals through nutrition education and counseling. She will work individually with you to create a healthy eating plan that will work with your lifestyle.
SEE MORE
QUESTIONS MOST FREQUENTLY ASKED
Where do I park at the oceanfront?
Where do I park at Town Point Park?
What if I do not feel advanced enough to be active in Fitness Boot Camp?

When will the nutrition course be held?
Where will the nutrition course take place?

Where do I park for the nutrition course?
Do we have to participate in the weigh-in, measurements, and before/after photo?
How do I pay for Fitness Boot Camp?

How many people will be in my session
?
How many sessions do I get for the month?
What do I need to bring to each session?
What can I achieve from Fitness Boot Camp?

Why should I participate?

What if I am unable to attend a session?
What do I do if there is inclement weather?