JWFNS offers the most comprehensive personal trainer preparatory course available in the Hampton Roads, Virginia area. Of those participants that have taken the preparatory course, 91% have passed and are excelling in their field. Classes are offered several times throughout the year and size is limited, so register early. (*note – the total cost for all 4 sessions is $325)
Want to be notified of future ACSM certification courses as they open?
WHO IS ELIGIBLE
Anyone interested in becoming an American College of Sports Medicine (ACSM) Nationally Certified Personal Trainer to start or further their career is eligible. ACSM is one of the most widely recognized and accepted certification providers in the world. Or take our class just to learn more about health and fitness.
SUBJECTS COVERED
This 24-hour prep course includes educational and practical information on Anatomy, Physiology, Strength Training, Cardiovascular Fitness, Nutrition, Injury Prevention, Special Populations, Equipment Use, Program Design, and much more.
MATERIALS NEEDED
In addition to the registration cost, you'll need to purchase the ACSM Personal Trainer Manual ($77.99). PURCHASE MANUAL
We also recommend purchasing: ACSM's Certification Review book
TESTING LOCATION
COURSE SESSION SCHEDULES
The ACSM Certification Course takes place over four sessions. The subject matter is organized in the following manner:
SESSION 1
Importance of the field of Personal Training

Career track of a Personal Trainers

Anatomy and Kinesiology

Biomechanical Principles of Training

Exercise Physiology
SESSION 3
Cardiorespiratory Training Programs

Guidelines for Designing Flexibility Programs

Personal Training Session Components

Advanced Program Options

Nutrition and Health Performance
SESSION 2
Theories of Behavior Change

Adherence to Exercise

Counseling and Coaching Techniques

Initial Client Consultation

Screening and Risk Stratification

Client Fitness Assessments

Comprehensive Program Design

Resistance Training Programs
SESSION 4
Special Populations

Business Basics and Planning

Legal Issues and Responsibilities

Review
MEET YOUR COACHES
They love it when you moan and groan. That's the icing on their Wheaties.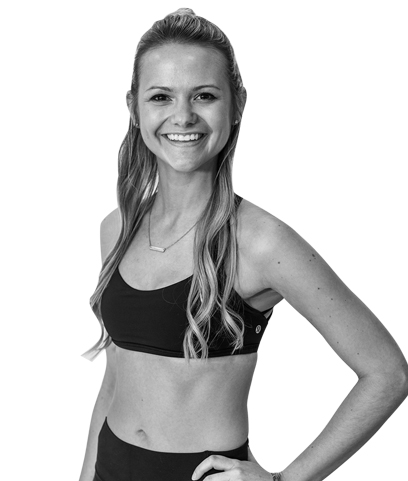 Danielle Castellano
Registered Dietitian | Lead Dietitian
Danielle's first real exposure to nutrition education was in 11th grade when she saw a documentary. Nutrition has been her passion ever since, and she earned a B.S. in Human Nutrition, Foods and Exercise from Virginia Tech. She then went on to work as a Dietitian Technician, Registered for Women Infants and Children (WIC) for a few years until going back to school to complete her Dietetic Internship at Meredith College. As an RD, Danielle is excited to help others develop a more positive relationship with food and start living a healthier life, and she's there for support when you just need to "taco 'bout" it.
SEE MORE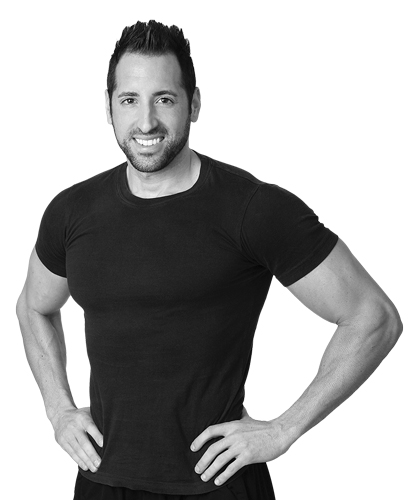 Jim White
ACSM Ex-P CPT | Registered Dietitian | Owner
Jim graduated Summa Cum Laude from Youngstown University in Ohio with a B.A. in Nutrition. He is credentialed by the Academy of Nutrition and Dietetics as a Registered Dietitian and certified by the American College of Sports Medicine as a Health Fitness Instructor. Jim has the reputation of being one of the top health professionals in the area. His clientele includes all walks of life—athletes, actors, models, business owners, elders and teens. Jim and his team have helped hundreds lose thousands. LEARN MORE ABOUT JIM.
SEE MORE
WHAT OUR STUDENTS ARE SAYING
Taking the ACSM class really prepared me in knowledge and confidence to take the exam. I found the instructors to be very helpful in that they provided real-life examples and hands-on demonstrations to present the material in a fun and memorable way. Because there is so much information in the book, it was great to have a general overview of everything during the class in such a short period of time. I would highly recommend anyone to take this class, even if you are unsure about becoming a Certified Personal Trainer. By attending this class, I feel better prepared to discuss exercise with my patients as well as incorporate this knowledge into my own workouts. ~ Ashley, VB

The ACSM certification course at JWFNS definitely helped me prepare for the exam. The staff was knowledgeable about each chapter they presented and highlighted the important topics that I would see on the test. ~ Stephen, Chesapeake

The ACSM Certification Course offered at JWFNS was necessary for me to complete my personal training certification. Coming in as someone who didn't have a degree in health/fitness, this course (taught by a variety of knowledgeable trainers) prepared me for the test and areas I needed to know. From anatomy to program design, the trainers at JWFNS taught the basics and fundamentals in a way that was easy to understand and grasp. I highly recommend this course to anyone breaking into the fitness industry and wishing to be an ACSM Certified Personal Trainer. ~ Jess, Virginia Beach
QUESTIONS MOST FREQUENTLY ASKED
Where is the JWFNS ACSM course given?
When are the classes scheduled?
If something comes up and I can not attend the ACSM class, may I receive a refund?
What should I bring to the class?
Can we bring a snack to class?
After I take this ACSM course will I take the exam at JWFNS?
Do I have to wait a certain amount of time to take the exam after the class?
Do I need to purchase my own book?
If I miss a class, may I make it up?
Where can I find additional information about ACSM?
When are your ACSM certification classes offered?
What kind of salary can I make as a personal trainer?