It's all about being healthy.
Our team of Registered Dietitians is committed to making a difference and helping you get really, truly fit for a lifetime. With our expertise in Medical Nutrition Therapy, we are able to offer a multitude of valuable services that are designed with your specific needs in mind. We are truly partners in your health.
We accept insurance for Medical Nutrition Therapy services through approved Optima, Anthem Blue Cross Blue Shield of Virginia, Aetna, Medicare (with certain criteria) and Cigna. Submit your information to see if your insurance covers this therapy.
OUR AREAS OF EXPERTISE INCLUDE
Cardiovascular Diseases
Hypertension, Dyslipidemia, Congestive Heart Failure
High Blood Pressure / Cholesterol / Heart Disease
Diabetes
Type 1, Type 2, Gestational
Disease Prevention
General Wellness
Weight Management
Overweight / Obesity, Bariatric Surgery, Eating Disorders
Women's Health
Pregnancy (pre- and post-), Premenstrual Syndrome, Perimenopause, Menopause
Renal Disease
Insufficiency, Chronic Failure, Transplantation
Food Intolerance
Allergies / Sensitivities
Gastrointestinal Disorders
Celiac Disease, Cirrhosis, Crohn's Disease
IN ADDITION, WE OFFER THESE SERVICES
Nutrition Assessment & Counseling
Nutrition Education
Custom-Designed Nutrition Plans
Supplement Assessments & Recommendations
Body Fat Analysis & Measurements
Sports Nutrition
Meet your Nutrition Coaches
They eat, sleep and breathe all things nutrition.
>>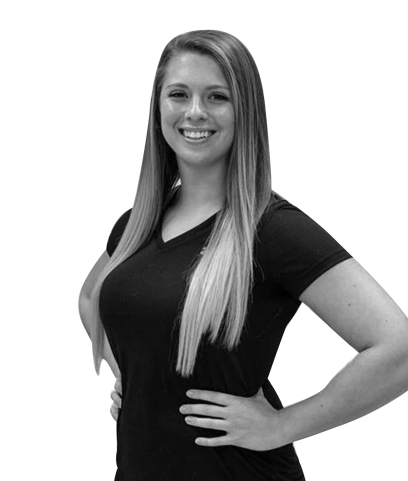 Megan Walker
ACSM CPT
Megan is an ACSM certified personal trainer who has been active her whole life. She was born and raised in Northern Virginia, where she took advantage of her free time by being outdoors and participating in sports. She played recreational soccer for ten years, and achieved her black belt in Taekwondo after three years of training. Following high school, she moved to Norfolk to attend Old Dominion University. Although she decided to take a break from soccer to focus on her studies, she continued to stay active in the university's gym. It was then that her passion for weightlifting arose, which led to her graduating with a degree in Exercise Science. While she enjoys expanding her own knowledge in health and fitness, it is helping others that truly brings her happiness. She is excited to be a part of the JWFNS team and help others reach their fitness goals!
SEE MORE
>>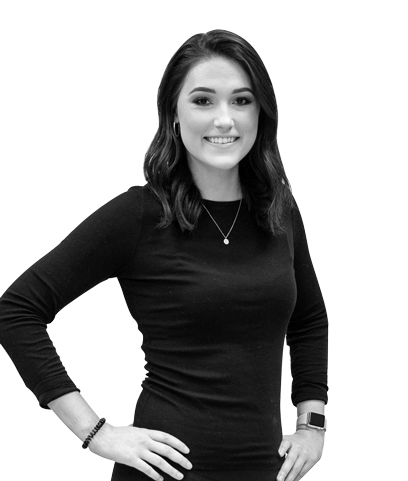 Skye Harris
ACSM CPT
Skye is an ACSM-certified personal trainer with a Bachelor's degree in Cell, Molecular, Physical Biology from Christopher Newport University. She was previously an intern at JWFNS and also works in Marketing and Communications for the company. She plans to go back to school to get a Master's degree and become a Registered Dietitian. Skye believes in creating a healthy, sustainable lifestyle and wants to help people achieve their goals. She's a big foodie and loves to cook and try new restaurants in her spare time.
SEE MORE
>>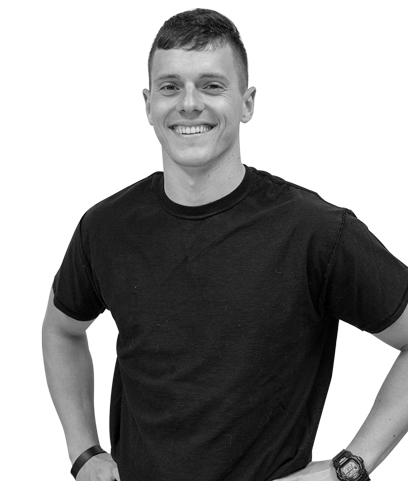 Ryan Garratt
ACSM-EPC
Fitness and exercise became a regular part of Ryan's life at the age of ten when he began playing football and basketball. He trained year-round in both football and basketball all the way through his senior year of high school. Fitness was always something that came naturally as a result of playing sports but it was not his passion until later in his college career. Once he discovered his new love for the health industry, he began programming exercise plans for friends and family. From this point on, if it involved fitness or health, he wanted to know it. He obtained his Exercise Physiologist certification from ACSM during his senior year of college and went on to graduate from Liberty University with a B.S. in Exercise Science. In recent years, he began playing around with various sports and fitness activities including martial arts, golf, and yoga to help keep himself fit as well as help expand his scope of practice and knowledge in the world of health and fitness. At the end of the day his goal is to better himself, and all those around him, by improving in all walks of life, not just health and fitness.
SEE MORE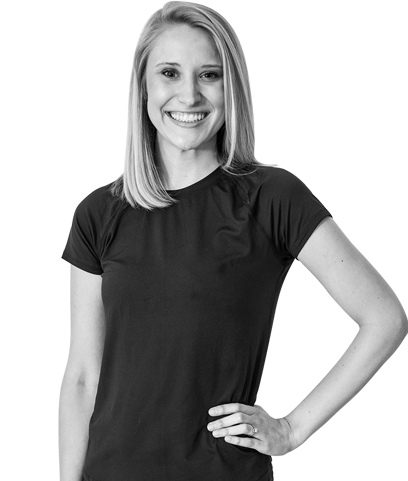 Ashley Stickley
Registered Dietitian
Ashley is a Registered Dietitian and graduate of Virginia Tech with a BS in Human Nutrition, Foods and Exercise. She is from Midlothian, VA and was raised in a family who has a strong love for food and cooking. As an RD, Ashley is passionate about people, food, and creating a healthy relationship between the two. She loves to encourage people in all aspects of life and help them to make practical and sustainable habits to lead healthful lives. In her free time she loves cooking and staying active with her husband. On the weekends you can usually find her running at First Landing State Park or enjoying the beach. She is excited to learn and walk alongside her patients in their health journey.
SEE MORE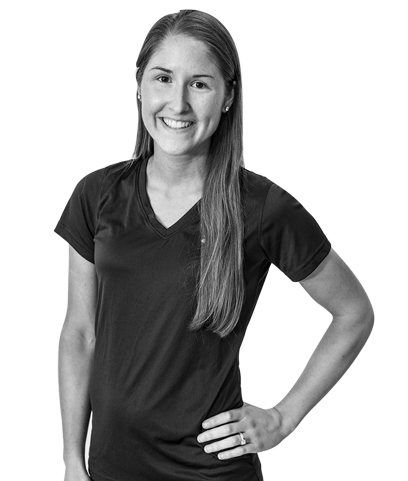 Laurie Thenedy
Registered Dietitian
Laurie grew up in Fairfax, VA and gained interest in nutrition in high school when she realized the types of food she ate changed the way she performed in sports. After personally feeling the difference that good nutrition made in her energy levels and mood, she knew she wanted to help others live healthier lifestyles so they can feel their best. Laurie graduated with her B.S in Nutrition Sciences from Baylor University, and then completed her Dietetic internship through Virginia Tech. Laurie enjoys helping people discover that healthy eating doesn't mean boring or tasteless!
SEE MORE
>>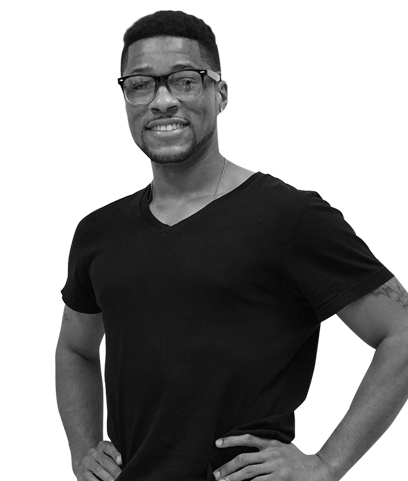 Kameron Anderson
ACSM CPT
At the age of 13, Kameron lost 30 pounds in one summer by intense football conditioning every day in the blazing heat! From that point, fitness and proper diet have been a passion for him. While attending Old Dominion University, Kameron sought to take his workouts to the next level and began boxing. He became registered as an amateur boxer, eventually moving into professional competition until he found a Wing Chun Kung Fu school near campus. He has now been training Kung Fu Martial Arts for the past five years, but still has a passion for boxing and incorporates both into his workout regimes, making them fun for all walks of life. He wants to change lives through transformed minds and bodies while building lasting relationships with clients as a part of the JWFNS family!
SEE MORE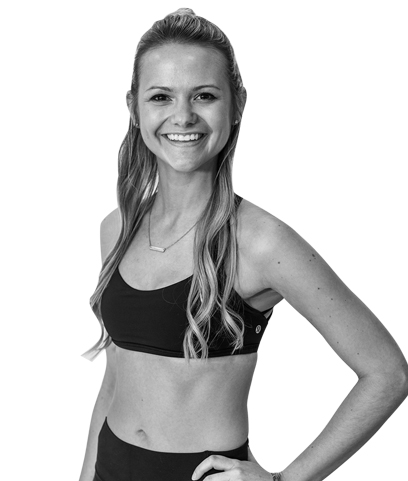 Danielle Castellano
Registered Dietitian
Danielle's first real exposure to nutrition education was in 11th grade when she saw a documentary. Nutrition has been her passion ever since, and she earned a B.S. in Human Nutrition, Foods and Exercise from Virginia Tech. She then went on to work as a Dietitian Technician, Registered for Women Infants and Children (WIC) for a few years until going back to school to complete her Dietetic Internship at Meredith College. As an RD, Danielle is excited to help others develop a more positive relationship with food and start living a healthier life, and she's there for support when you just need to "taco 'bout" it.
SEE MORE
>>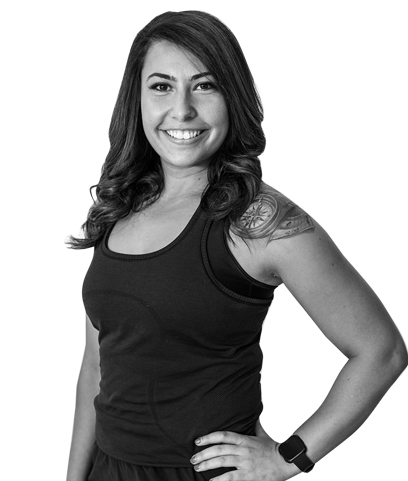 Erica Zach
ACSM CPT
Erica is an ACSM certified personal trainer born and raised in Nebraska and recently moved to Virginia Beach to pursue her fitness career. She graduated college with a degree in exercise science and a minor in food and nutrition. Her interest in fitness and nutrition started in high school and continued to grow throughout college, when she chose her major. In her free time she enjoys being outdoors and getting active. She loves creating fun, individualized workouts for all ages and looks forward to helping people reach their goals and live a healthy lifestyle.
SEE MORE
>>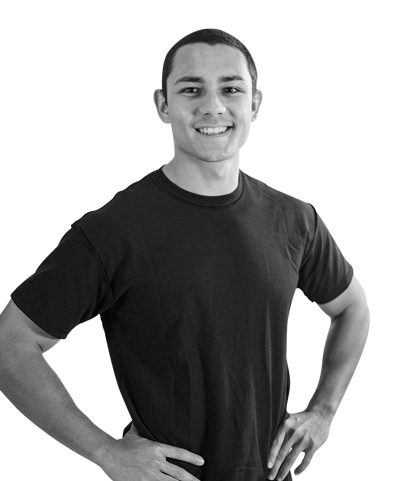 Nick Rizzo
NASM CPT
Nick is a NASM certified personal trainer and graduate of East Carolina University with a degree in Exercise Physiology. He grew up playing sports as a kid and started lifting weights in the off-season to stay in shape. He quickly developed a passion for fitness and starting learning as much as he could about training and nutrition on his own. As a trainer, I stay up-to-date with the latest research in the field. He utilizes a science-based approach to training and nutrition to develop effective programs that will optimize results while still promoting exercise enjoyment. He always justifies training techniques so that clients can better understand the 'why' behind the exercises they are performing.
SEE MORE
>>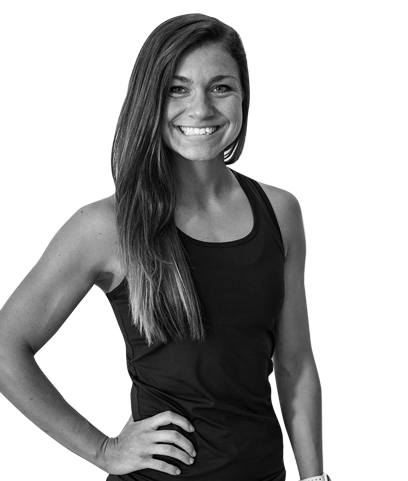 Jenna Epperly
ACE CPT
Jenna was born in Pennsylvania, but considers herself raised in Northern Virginia. She has participated in sports basically since she could walk, all the way through college and played for the University of Mary Washington intercollegiate women's soccer team all four years. Post graduation and moving to Virginia Beach, her passion for health and wellness only grew, making her realize she wanted every aspect of her life to encompass that. She has a heart for helping and encouraging others to meet their fitness goals, while supporting them in adopting and maintaining a sustainable and healthy lifestyle. In her free time she loves spending time at the beach, going hiking, and hanging out with her husband and friends.
SEE MORE
>>
Amani Holloman
Office Assistant
Amani was born and raised in Virginia Beach and graduated from Maury High School. As a younger child, she gained a love for nature and enjoys all outside activities such as bike riding, swimming, and hiking. In her free time she likes to spend time with friends, family, and her puppy Bella. She's excited to see what she can learn about staying fit during her time at Jim White Fitness & Nutrition Studios!
SEE MORE
>>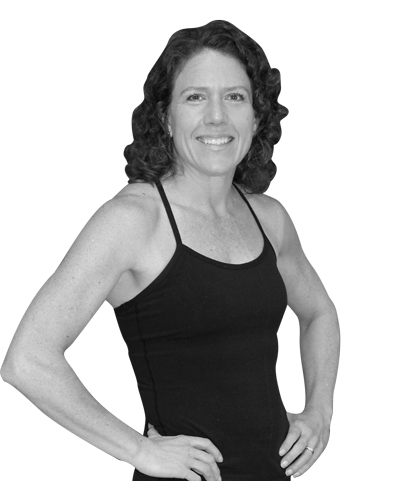 Jamie Rhoades
ACE CPT
Jamie is an ACE-certified personal trainer who has been involved in sports and fitness her whole life. Through participation in soccer, basketball, dance, gymnastics, track and cheerleading in her youth, she developed a lifelong love for movement. Jamie continues to participate in running and athletic events, including qualifying for and completing the Boston Marathon. It was as a client of Jim White Fitness & Nutrition Studios that Jamie discovered a desire to help others achieve their fitness goals and pursued a career in personal training. Jamie has lived in Virginia Beach for over 20 years with her husband Jeff and is the mother of two active boys.
SEE MORE
>>
Rob Ricci
ACSM CPT
Rob retired from the corporate finance world after 30 years to focus on what he loves most – helping people meet their physical fitness dreams. He has over 12 years in various roles of teaching fitness and coaching. Rob's passion for physical fitness began as a child when he started playing multiple sports. As he has grown older, he realizes how crucial a healthy nutritional lifestyle is to overall fitness and well-being.
SEE MORE
>>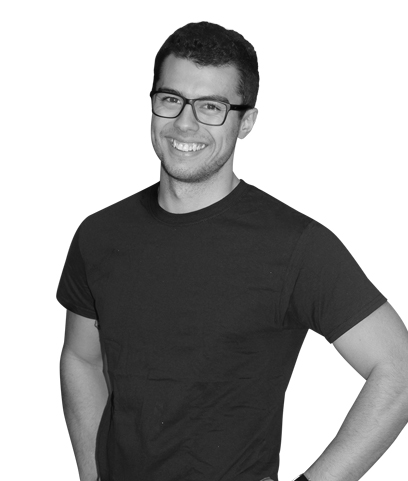 Bradley Butler
ACSM CPT
Bradley studied at Old Dominion University focusing on Exercise Science. Fitness really began to play a huge role in his life in high school, especially when it came to training for football. Once football was over, he continued his passion to getting stronger, which kept him exercising every single day and made studying Exercise Science in college even easier. He is excited to be a part of the JWFNS team and work with anyone ready to improve fitness and nutrition!
SEE MORE
>>
Colt Stiles
NASM CPT
Colt is an NASM certified personal trainer from San Antonio, Texas. He has stayed active in fitness and athletics from a young age and participated in basketball, baseball, football, and martial arts. Colt has a true passion for the fitness industry, and strives to set a healthy and fit lifestyle example for his son, Jace. He thoroughly enjoys helping people achieve goals and conquer obstacles through hard work and dedication.
SEE MORE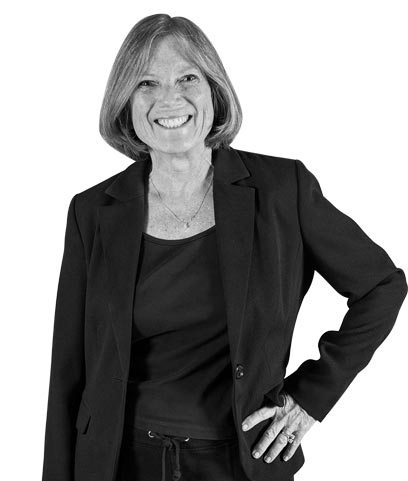 Karen Bremenstul
Registered Dietitian
Karen has always been a lover of foods and originally wanted to work in a test kitchen before she got hooked on nutrition in her first class at Cornell University. Her interest in nutrition grew to focus on preventive health and nutrition. She worked in nutrition education with Cooperative Extension before heading to the University of North Carolina at Chapel Hill for a Masters in Public Health Nutrition. After becoming credentialed with the American Academy of Dietetics, she has enjoyed a variety of nutrition roles, including nutrition writing for newspapers, health promotion for an HMO and nutritional sales. Karen's goal is to help others achieve changes in their diets to improve their health and reduce risks for nutrition related diseases.
SEE MORE
>>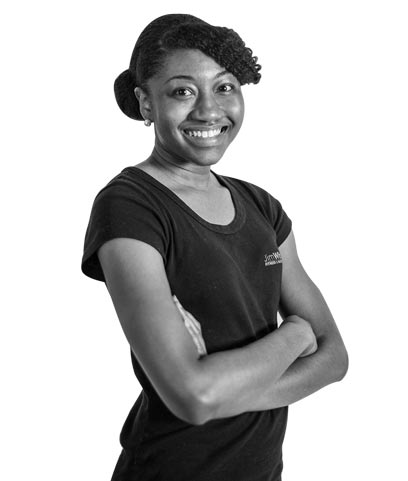 Tracey Briscoe
Office Assistant
Tracey was born in Maryland and moved to Virginia Beach with her military family when she was young. She has always had a desire to help others and has a passion for personal growth and moving forward. She looks forward to helping others improve their healthy lifestyle along with her own by working at Jim White Fitness and Nutrition Studios.
SEE MORE
>>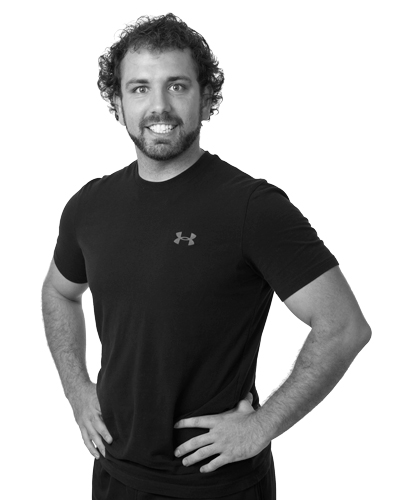 Josh Jordan
ACE CPT
Josh has been involved in the health, wellness and fitness field for a large part of his life. In middle and high school, he was a student athlete and even coached his high school wrestling team after graduation. During his time at Radford University, he participated on the club wrestling team and earned his degree in Exercise Science in 2013. He is currently attending school for physical therapy assisting with a goal of combining aspects of physical therapy with his personal training style. Always striving to be encouraging and positive, he enjoys working with clients in all age groups and is very excited to be a part of the JWFNS team.
SEE MORE
>>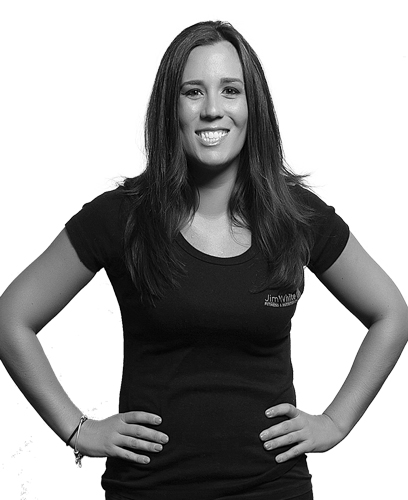 Gerrie Pleasants
Accounts Manager, Human Resources
Gerrie is the backbone of the JWFNS brand. She is the mother of four boys. And if that does not keep her busy enough, she is also a coach for a local competitive cheerleading squad. She believes that food is a healer and lives a life of balancing healthy eating with exercising while enjoying the sweeter tastes of life in moderation.
SEE MORE
>>
Krista White
Marketing Specialist | Client Care Coordinator
Krista has been fascinated with health and fitness ever since she was a child. Her position at JWFNS has helped her fulfill her passion for helping others. She continues to broaden her knowledge of the fitness and nutrition industry, and feels fortunate to be a part of the JWFNS team, helping others live happier, more energetic and satisfying lives.
SEE MORE
>>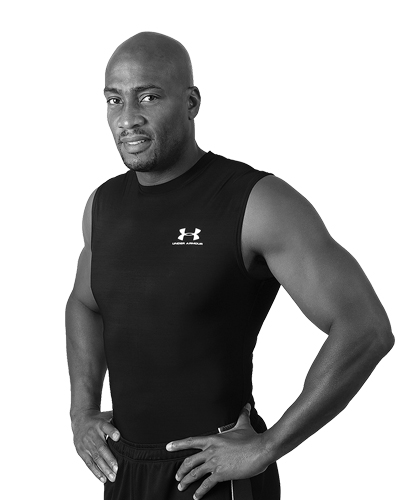 Carter Jones
ACE CPT, Certified in Biokinesiology, Certified Fit Quest/ActivTrax Trainer
Carter's interest in health and fitness began when he was a teenager. He worked in the field through college and it became his career. After a life-threatening illness—and after medical providers told him his own workout regimen may have saved his life—he is more committed than ever to being a strong and exciting catalyst in promoting a healthy and fit lifestyle in anyone, no matter his or her age or condition.
SEE MORE
>>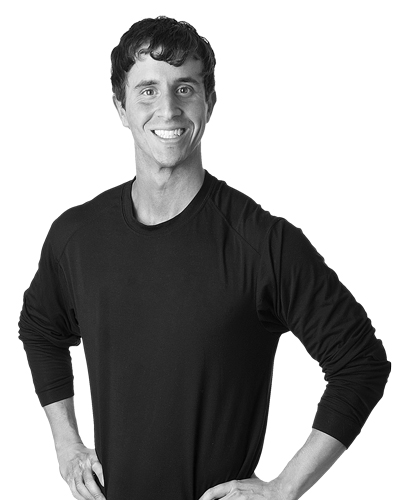 Jeremy Moore
Great Neck Studio Manager, ACE CPT
Jeremy has been affiliated with the fitness industry for over five years. He is eager to share his knowledge and experience with clients to help them reach their goals and feel good about their bodies. He is enthusiastic about helping others achieve results and leads a healthy lifestyle, serving as a positive role model for his clients.
SEE MORE
>>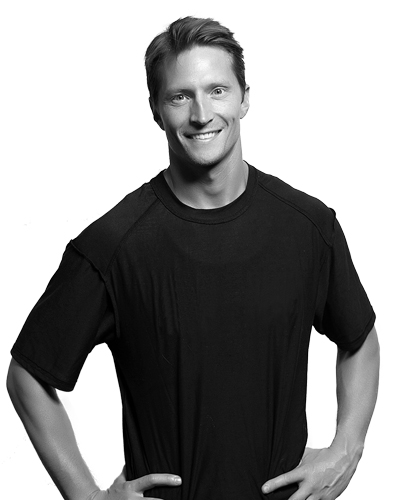 Chris Baggett
General Manager, ACE CPT, ACE Lifestyle, Weight Management Certified, Functional Fitness Certified
Chris has been affiliated with the fitness industry for many years. In his senior year of high school, he was a gym assistant and played various sports. After high school, Chris competed in two local bodybuilding competitions through the NASF. Through training for bodybuilding competitions, Chris realized that he wanted to pursue a career in the fitness industry. Chris is ACE-certified and is excited to help people of various fitness levels reach their fitness goals.
SEE MORE
>>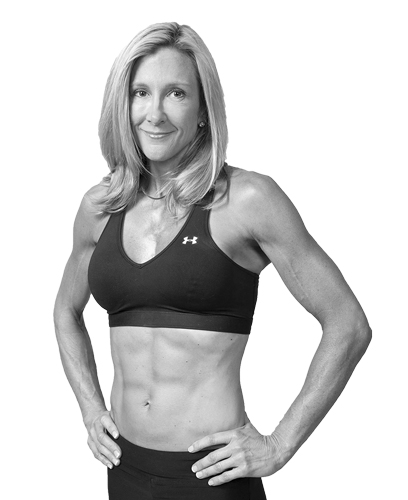 Patty Cook
ACE CPT
Patty, a mother of two, graduated from Old Dominion University and has been involved in fitness ever since. An ACE-certified personal trainer, Patty is currently working on receiving her certification in Healthy Lifestyle and Weight Management. Her expertise is self-evident and translates well into goal-oriented programs developed for your personal success. Patty will incorporate your needs into a specific course of action designed to personally manage your evolution to optimal fitness.
SEE MORE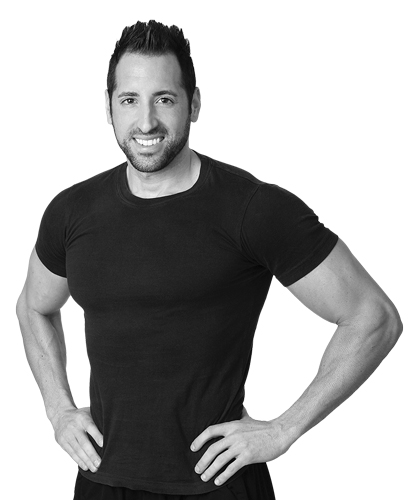 Jim White
ACSM Health Fitness Instructor, Registered Dietitian, AND National Spokesman, Owner
Jim graduated Summa Cum Laude from Youngstown University in Ohio with a B.A. in Nutrition. He is credentialed by the Academy of Nutrition and Dietetics as a Registered Dietitian and certified by the American College of Sports Medicine as a Health Fitness Instructor. Jim has the reputation of being one of the top health professionals in the area. His clientele includes all walks of life—athletes, actors, models, business owners, elders and teens. Jim and his team have helped hundreds lose thousands. LEARN MORE ABOUT JIM.
SEE MORE

Ready to get started or just have questions?
Schedule your complimentary consultation today and let's get you on the road to a really, truly fit lifestyle. LET'S GO!