Schedule
The following small group training blocks are available to join.  If you're ok working out on a set schedule, please register for your preferred time/location below.  Or, if you prefer to join a session as time permits, please register for the Flex Package above.
Month
Time / Days
Location
Cost
Registration
Want to be notified of future Small Group Personal Training sessions as they open?
WHAT OUR MEMBERS ARE SAYING
besides "Wow, this is more fun than I expected!"
Coming up on month four of small-group personal training at JWFNS, my Fitness Coach is consistent, supportive, and has never made me feel inadequate or insecure. They tailor each session for everyone's fitness level, leaving no one feeling uncomfortable or left out. Following my first month, I raved about the sessions and how well my Fitness Coach ran each one. One of my closest friends decided to try it out, and she is now approaching her third month of training. I would recommend JWFNS small-group personal training to anyone ready to achieve their fitness goals, in a comfortable environment where no judgement is passed. Thank you, JWFNS - you are great at what you do!!! - Kristin Virginia Beach, VA
MEET YOUR COACHES
They love it when you moan and groan. That's the icing on their Wheaties.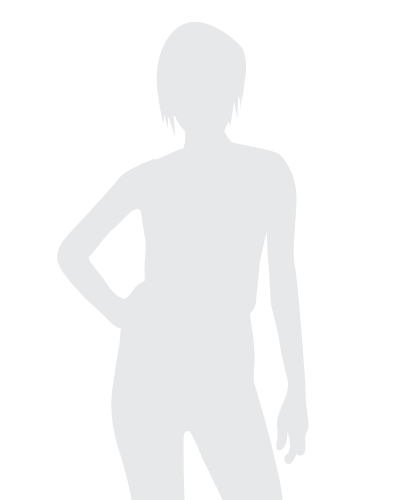 Jordan Lassiter
CPT
Jordan was born and raised in Virginia Beach and married to her high school sweetheart with two of the sweetest kids! If you don't see her at the gym, you'll almost always catch her outdoors with her family or working on a home renovation project. She played volleyball competitively most of her life and after she left the game – weightlifting truly stole her heart! She was originally on track to obtain her Nursing degree but once she realized that wasn't the direction she was meant to go, she shifted her education towards her passion of fitness and nutrition.
Jordan has a huge heart for helping others and her goal as a personal trainer is to be your biggest cheerleader as you go through your journey – while constantly learning to ensure you get the best level of training!
SEE MORE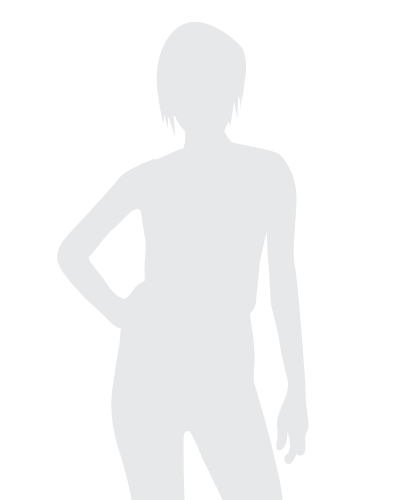 Judy Mitnick
Registered Dietitian
Judy has been a registered dietitian for over 25 years.  She is a graduate of Michigan State University and completed her Dietetic Internship and Master's degree from Massachusetts General Hospital in Boston.  She enjoys working with a variety of Nutrition related conditions and has a particular interest in Diabetes Management.  In addition to being a registered dietitian she is also certified as a Diabetes Care and Education Specialist. Judy believes in long term behavior changes for health rather than fads or trends.  She'd rather "teach" you how to eat rather than "tell" you what to eat. Judy lives in Virginia Beach with her husband and two dachshunds.  She has two grown sons.   She enjoys walking and running outside, doing crossword puzzles and reading.  She aspires to be more adventurous in her cooking.
SEE MORE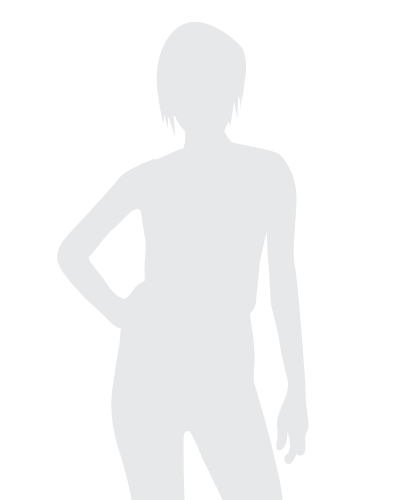 Alexis Palevich
Studio Administrator
Alexis' love for being active began in high school when she decided to run cross country and track. After graduating high school she continued to stay active by doing at-home, body weight workouts and climbing at a local rock climbing gym. She loves helping people overcome any insecurities they have so they can become comfortable with exercising to eventually push themselves out of their comfort zone.
SEE MORE
Breena Campbell
CPT
Breena graduated from Old Dominion University in 2021 with a bachelor's degree in Exercise Science and a minor in Health and Wellness. She played sports through high school until she had an injury, but while recovering, she found a new way to love the gym. She discovered different ways to make herself strong and prevent injuries. Since then, she has loved working out and wants to share her passion!
SEE MORE
Gabriella Owens-DeMarco
CPT
Gabriella has played sports and been physically active for as long as she can remember. She started weight training as a senior in high school and fell in love with pushing herself to become her best. After obtaining a Bachelor's of Science in Science Education, she realized her heart was in helping others find success in bettering their lives from the inside out. She has transformed every aspect of her life from food to fitness and believes that "all foods fit" when we make conscious decisions! As a lifelong learner, she is excited to grow and meet new clients doing what she loves.
SEE MORE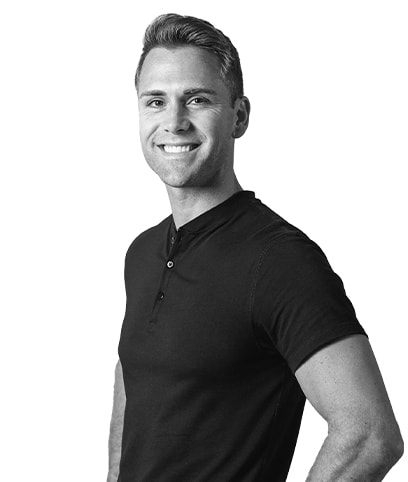 Brett Campo
CPT
After receiving his bachelor's degree in Government from Regent University, Brett decided to pursue his true passion—health and wellness—by getting his master's in Applied Exercise Science from Ashland University in Ohio. In high school, Brett played varsity tennis and volleyball, fostering his love for sports and nutrition. Brett's passion lies in helping those beginning their fitness and nutrition journeys, helping them develop a healthy, lifelong relationship with nutrition and exercise. Brett follows the Jim White Fitness & Nutrition Studio's philosophy that "all foods fit" within a healthy diet. He stays busy with his twin six-year-old boys, and fiancée, Sarah. Brett is our Director of Workplace Wellness as well as an ACSM-certified Personal Trainer. He also serves as Executive Director for the LIFT Fitness Foundation.
SEE MORE
Taylor Barbour
CPT
Taylor was born and raised in Virginia Beach. She grew up playing sports and doing strength conditioning. Taylor has two boys that love to be active and outside! They love going to the beach together, walks, and playing games. Taylor is excited to be in the studio helping her clients get active and healthy.
SEE MORE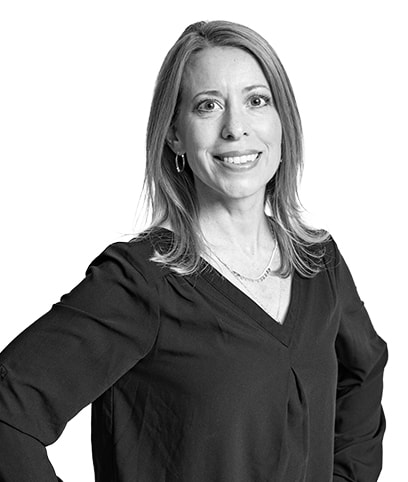 Allison Mansfield
Registered Dietitian
Allison earned her master's degree in Nutrition and Dietetics from Bowling Green State University in Ohio. She believes that balanced nutrition is the key to long-term disease prevention and management, while also improving daily mental health and mood. Allison loves to coordinate favorite foods into your every-day diet with an "all foods fit" approach to nutrition. On the weekends, you'll find Allison shuffling her daughters to soccer games and playing in the kitchen. She loves traveling, and makes sure all her travels include local restaurants and cuisine.
SEE MORE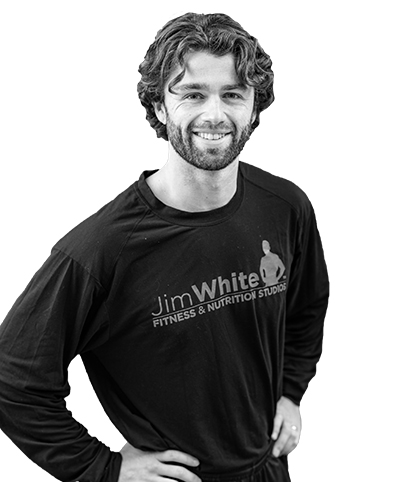 Jaison Wynne
CPT
Jaison graduated from Old Dominion University with a Bachelor's and Master's in Exercise Science and is currently in his final year as a Ph.D. student where he is currently studying applied kinesiology. He has experience working several jobs in the field of exercise science including strength and conditioning/sports scientist for Division I athletics, special population training for individuals with cardiometabolic disease, undergraduate lecturer, and researcher in the field of nutrition and human performance. Jaison holds the certification of Certified Strength and Conditioning Specialist from the National Strength and Conditioning Association. His wide array of experiences in the field allows him to be a uniquely qualified fit to train any type of clientele.
SEE MORE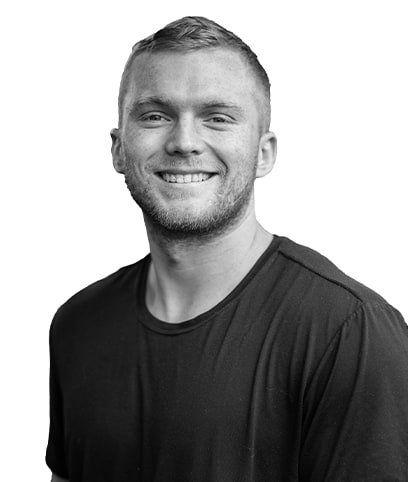 Ian Winter
Registered Dietitian
Ian graduated from Virginia Tech with a BS in the Science of Human Nutrition, Foods and Exercise. His own experiences in weightlifting led him to realize the importance of the role of nutrition in maximizing performance. This curiosity ended with the completion of an MS in Nutrition and Dietetics from Virginia Tech. He firmly believes that it is nearly impossible to optimize performance without nutrition and vice versa. In his free time, Ian enjoys trying new workouts and foods, and following up on personal research inquiries. In 10 years, he sees himself as an established and active member in the fields of human nutrition, kinesiology, and exercise physiology as they relate to research and academia.
SEE MORE
Blake Hill
CPT
Blake's passion for sports and exercise developed at a very young age on the soccer field, and was honed in wrestling while he was in high school. His motto is to "grab the bull by the horns," which to him means that if you say you're going to do something, commit to it and give it your full effort. He strives to develop respect and trust in his relationships with his clients so they can achieve their goals as a team. Blake aims to inspire confidence so that each client will be able to overcome any obstacle in the way of being the best they can be. He loves the intensity and the unforgiving nature of exercise, and believes that you will always get out what you put in. He's constantly looking to absorb more knowledge so he can better assist his clients towards their objectives.
SEE MORE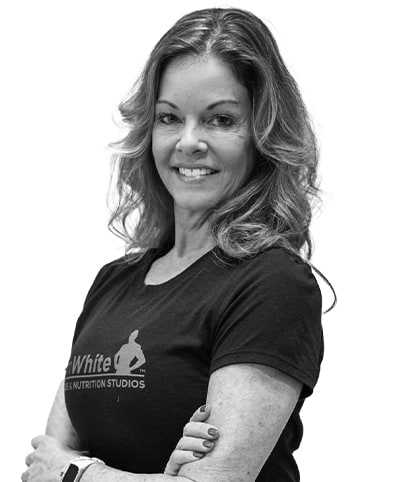 Julie Jackson
CPT
Julie's passion for fitness started in 1992 when she began teaching group fitness classes. She became a Certified Personal Trainer in 2001 because she wanted to be instrumental in improving the quality of life in others. She continued her education by attending national conferences and workshops where she was inspired to be the best that she could be by well-educated fitness professionals. She has since acquired several additional certificates in TRX, BOSU and Body Bar training, plus certifications in Cycling and Kickboxing, in addition to becoming a Nutritional Specialist through Tufts University. Her training philosophy consists of educating clients on the benefits and application of strength and functional training, cardiovascular conditioning, nutrition and flexibility to achieve total body wellness.
SEE MORE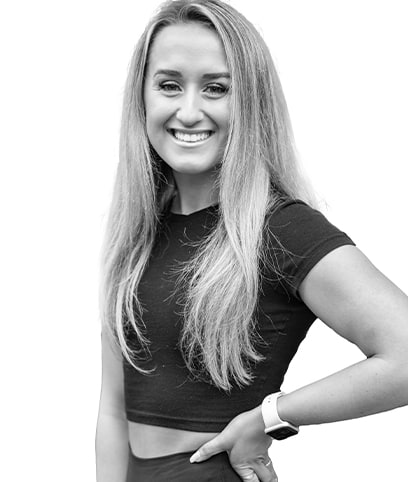 Brianna Frutchey
Registered Dietitian
Brianna attended Towson University as an exercise science major with plans to become a physical therapist. She quickly realized that physical therapy was not her passion, but that exercise and nutrition were. After adding a chemistry minor to her exercise science degree, she graduated and immediately attended Pace University's Coordinated Master of Science in Nutrition and Dietetics Program. She is passionate about using food to increase athletic performance, as well as helping others create a healthy relationship with food. One thing that she takes pride in is creating new recipes that are both delicious and balanced. Her favorite activities are lifting heavy, playing soccer, and trying new foods.
SEE MORE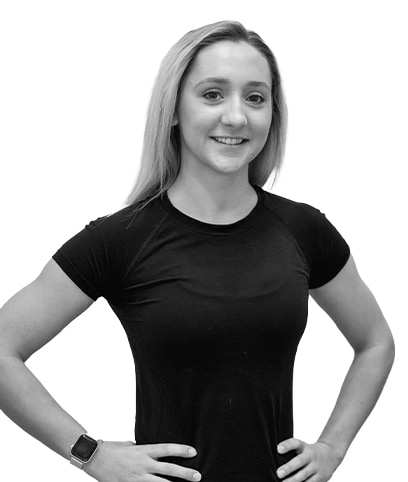 Lexie Johnson
CPT
Lexie is proud to be a Virginia Beach local. She is an ACSM-certified Personal Trainer and studies Exercise Science at Old Dominion University. She has always had a passion for fitness and wellness, and has been in athletics her whole life as a swimmer or a coach. Her goal as a Personal Trainer is to make exercising enjoyable for all of her clients while helping them achieve the results they are after.
SEE MORE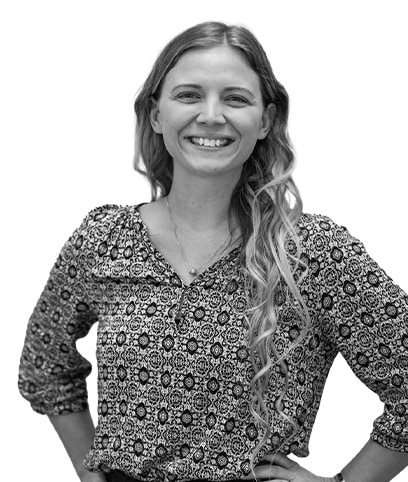 Terri Larsson
Registered Dietitian
Terri is a Registered Dietitian and graduate of Radford University with a BS in Nutrition and Dietetics. She was born and raised in Virginia Beach, Virginia. As an RD Terri believes that all food can fit in a healthy diet. She is passionate about helping people find freedom and happiness with food to optimize their long term health. She loves reading and staying active. On the weekends you can usually find her enjoying a yoga class.
SEE MORE
Taylor McCracken
CPT
Taylor was born and raised in Virginia Beach, Virginia. She has two amazing girls and she loves spending time with them outdoors. Her favorite places to go are Hunt Club, First Landing State Park, Sandbridge Beach, the Norfolk Zoo, and Munden Point Park! Fitness and nutrition are the lifestyle in her household. She loves to cook dinners as a family and tries new recipes weekly. When asked to describe her training style, she said, "The best friend." In other words, she wants to see you succeed! She will support you in achieving your goals and is there to push you when things get tough! Need someone to confide in? She's your gal. Need advice morning or night? She's there. Training with her is a safe and sacred place that will always have an open door for anyone who needs it.
SEE MORE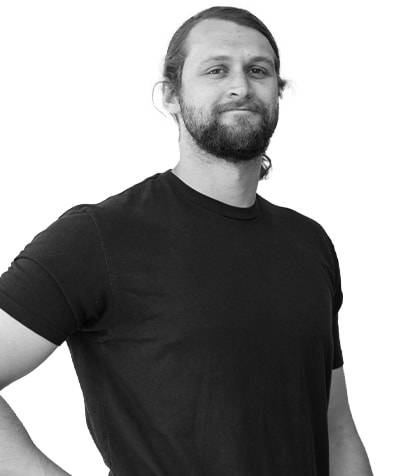 Colin Maccari
CPT
Colin is a former collegiate lacrosse player and is from Ocean City, Maryland. He combines his experience and love for getting to know people and building relationships, and there is nothing that makes him happier than helping people reach their fitness goals and better themselves.
SEE MORE
Nicole Donovan
CPT
Nicole's passion for health and fitness began over 20 years ago with recreational running, strength training, and triathlons. After having three children, her personal fitness goals took her on a challenging journey, which later blossomed into coaching a variety of group exercise classes and indoor cycling. She developed a love for teaching and motivating others, and that led to advancing her education to become a personal trainer. She takes a practical approach to helping clients transition into making healthy lifestyle changes. She enjoys working with people of all ages and skill levels, building customized programs to help her clients achieve their next level of fitness and ultimate "healthspan" goals.
SEE MORE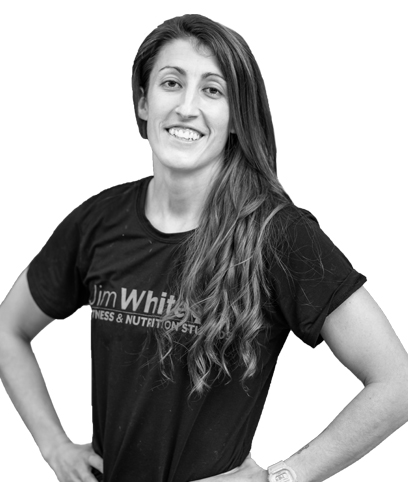 Kayleigh K.
CPT
Kayleigh is a NSCA-Certified Strength and Conditioning Specialist. Kayleigh has always had a passion for fitness and personal training, growing up playing various sports before choosing to play Division 1 field hockey. She graduated from Monmouth University with her Bachelors of Science in Health Studies and continued with her passion for heath and fitness by pursuing her Doctorate of Physical Therapy and CSCS. She is excited to help people achieve their fitness goals and improve their health and wellness.
SEE MORE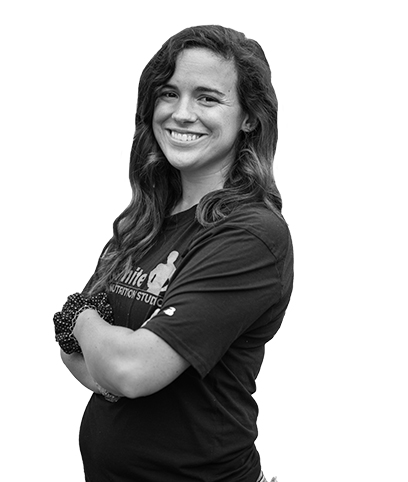 Chloe Barnes
CPT
Chloe is a certified personal trainer who tends to push people to do a few more reps, to strive to go beyond what they think is possible. She loves helping others see just how much their body is capable of performing, and watching her clients' confidence grow as they begin to understand just how powerful they can be.
SEE MORE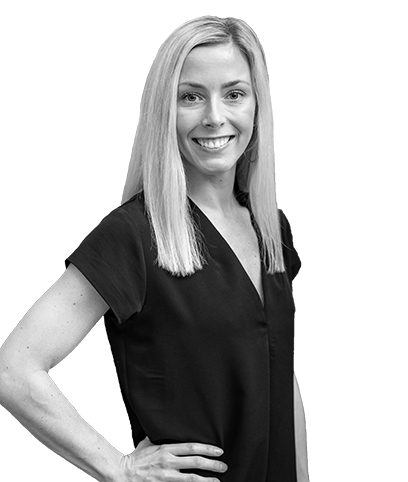 Sara Cully
Registered Dietitian
Sara's passion for nutrition was sparked in high school when she started cooking to compliment her own athletic performance.
She earned her BS in Nutrition and Dietetics from Radford University and joined the Jim White team. She then went on to complete her dietetic internship at Central Michigan University.
Sara understands that everyone has their own personal food philosophies and encourages healthy relationships with eating.
On the weekends you can find Sara staying active and getting creative in the kitchen.
SEE MORE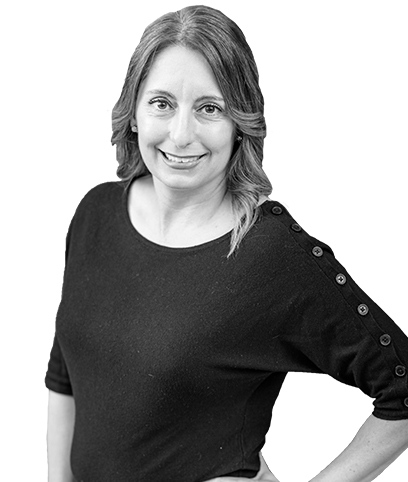 Michelle Grohe
Registered Dietitian
Michelle has a degree in Human Nutrition and Dietetics from Colorado State University. While serving in the U.S. Army as a dietitian, she helped soldiers and their families live their best lives through good nutrition.
Working for a large school district, she was instrumental in substantially modifying school menus and teaching students how eating well helps physical and mental performance.
Michelle loves "playing" with food, and has a passion for helping clients create a positive relationship with their food choices. She believes good food shared with others is one of life's greatest pleasures.
SEE MORE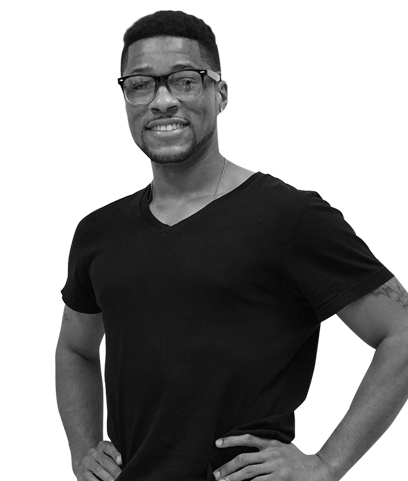 Kameron Anderson
CPT
After 13-year old Kameron lost 30 pounds through football conditioning, he developed a passion for fitness and proper diet. While attending Old Dominion University, Kameron began boxing, eventually moving into professional competition until he found a Wing Chun Kung Fu school near campus. He brings his Martial Arts practice and passion for boxing into his workout regimes, making them fun for everyone. As a part of the Jim White Fitness family, he wants to change lives through transforming minds and bodies while building lasting relationships with clients.
SEE MORE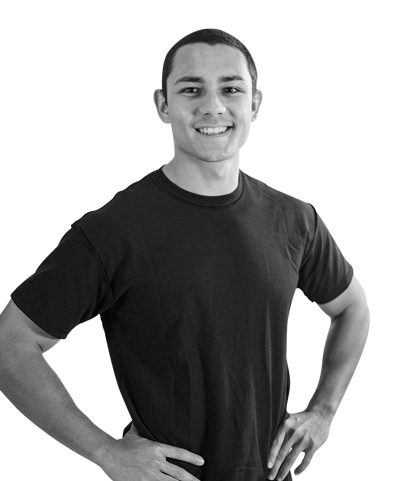 Nick Rizzo
CPT | Lead Fitness Coach
Nick is a graduate of East Carolina University with a degree in Exercise Physiology. He grew up playing sports and started lifting weights to stay in shape. He quickly developed a passion for fitness and started learning as much as he could about training and nutrition. Staying up-to-date with the latest fitness and nutrition research, he focuses on creating effective programs that optimize results while being enjoyable. He enjoys providing the "why" behind training techniques so clients better understand the purpose.
SEE MORE
Colt Stiles
CPT
Colt is an NASM certified personal trainer from San Antonio, Texas. He has stayed active in fitness and athletics from a young age and participated in basketball, baseball, football, and martial arts. Colt has a true passion for the fitness industry, and strives to set a healthy and fit lifestyle example for his son, Jace. He thoroughly enjoys helping people achieve goals and conquer obstacles through hard work and dedication.
SEE MORE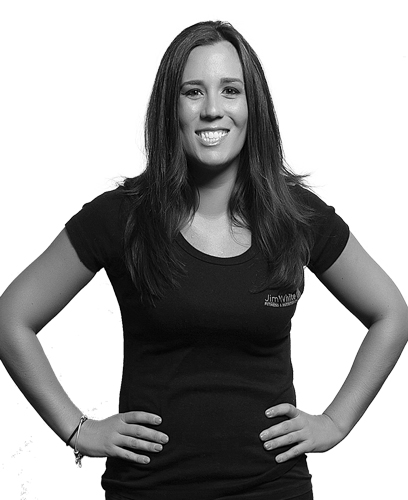 Gerrie Pleasants
Office Manager | Human Resources
With over 10 years at Jim White Fitness & Nutrition Studios, Gerrie is truly the backbone of the business, helping everyone and everything run smoothly.
She is a wife and mother of four boys. She believes that food is a healer and lives a life of balancing healthy eating with exercising while enjoying the sweeter tastes of life in moderation.
SEE MORE
Krista White
Marketing Specialist | Client Care Coordinator
Krista has been fascinated with health and fitness ever since she was a child. Her position at Jim White Fitness & Nutrition Studios has helped her fulfill her passion for helping others. She continues to broaden her knowledge of the fitness and nutrition industry, and feels fortunate to be a part of the Jim White Fitness team, helping others live happier, more energetic and satisfying lives.
SEE MORE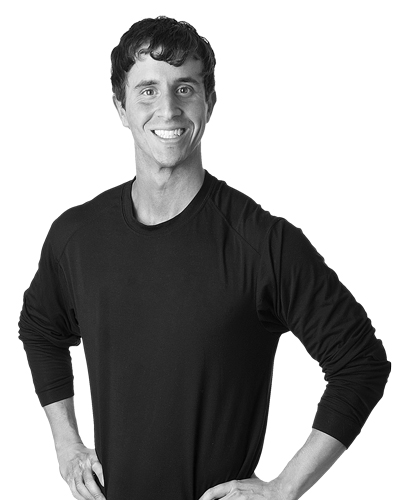 Jeremy Moore
CPT | Studio Operator
Jeremy has been affiliated with the fitness industry for over five years. He is eager to share his knowledge and experience with clients to help them reach their goals and feel good about their bodies. Jeremy is enthusiastic about helping others achieve results and leads a healthy lifestyle, serving as a positive role model for his clients.
SEE MORE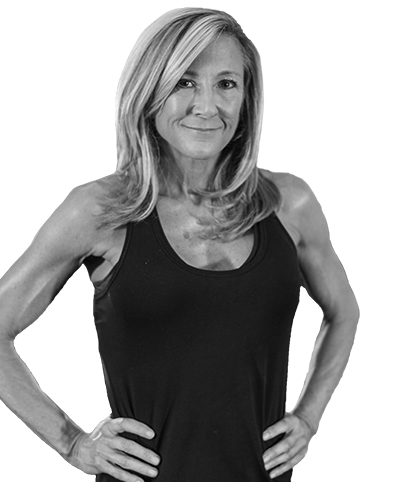 Patty Cook
CPT
Patty, a mother of two, graduated from Old Dominion University and has been involved in fitness ever since. She is currently working on achieving her certification in Healthy Lifestyle and Weight Management. Her expertise is self-evident and translates well into goal-oriented programs developed for her clients' personal success. It's Patty's goal to help her clients achieve their optimal fitness.
SEE MORE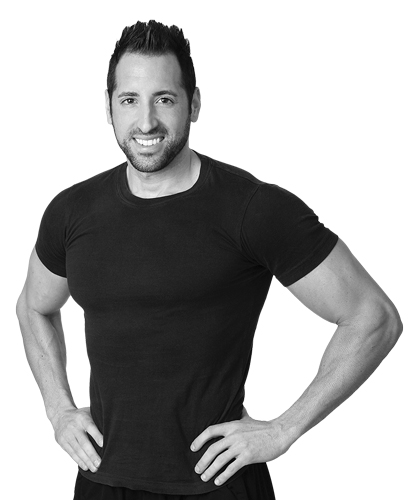 Jim White
CPT | Registered Dietitian | Owner
Jim graduated Summa Cum Laude from Youngstown University in Ohio with a BA in Nutrition. He is credentialed by the Academy of Nutrition and Dietetics as a Registered Dietitian and certified by the American College of Sports Medicine as an Exercise Physiologist. Jim has the reputation of being one of the top health professionals in the area. His clientele includes all walks of life—athletes, actors, models, business owners, elders and teens. Jim and his team have helped hundreds lose thousands.
SEE MORE
questions most frequently asked
Really Truly Fit Reads...