Happy New Year's Eve! I don't know about you guys but I'm pumped for 2016.
New year, new you. So cliche, right? But there's something so cleansing about the beginning of a new year. The new year gives hope for a fresh start. Wipe the slate clean. Start over. And while I love looking forward and setting new goals for myself, I also like to look at the past year and see all of the amazing things that happened. It's so easy to forget during the hustle and bustle of life. Jim and I have a container that we place personal and joint victories in throughout the year – we call it our "Review Year Resolutions" Jar. It doesn't matter how big or small the victory is, it's just something that we feel particularly proud of. For instance, we placed our run to the White House in the jar a few weeks ago (BIG victory) and I added in that I went an entire month without coffee. Heck, who am I kidding..that was actually a miracle. Mainly because I didn't hurt anyone the whole month. OR! I've also put some of the more difficult times in my life in the jar and at the end of the year I remember feeling so grateful to see how I overcame and grew. The only rule we have is that we can't look through the jar until December 31st, before the evening whisks us away. We go to a nice dinner and reflect on the past year looking at all of the entries we placed in the jar. These are some of the entries and it's literally driving me nuts not being able to see them until tonight! Plus, it's fun to see some of the areas Jim wrote in as personal victories.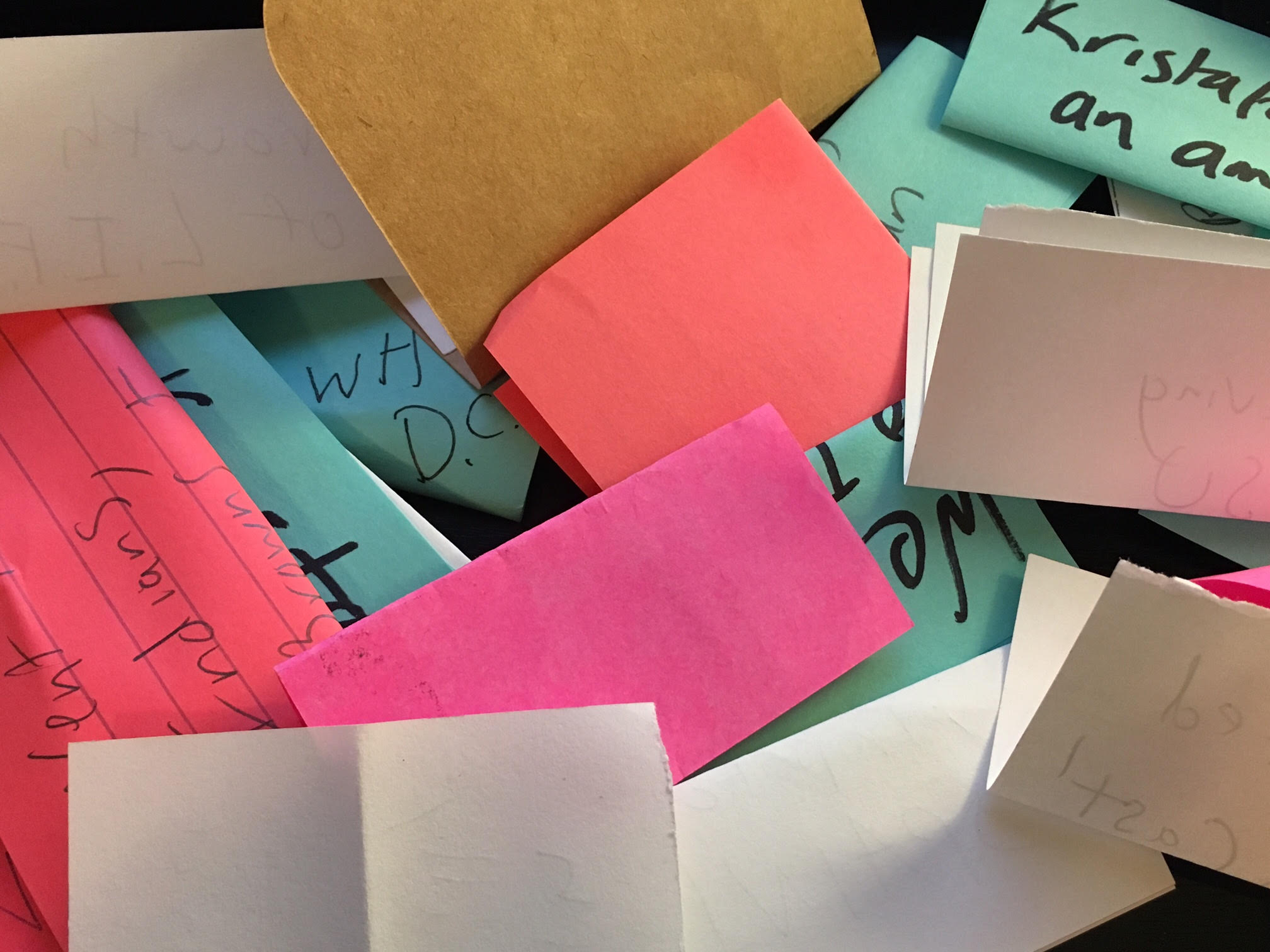 But as for our resolutions for 2016? Well, Jim started jotting his down 3 months ago. That's Jim for ya. Me? They'll be finished by the end of the day today. Procrastination at its finest. When making our goals, we try for balance (key word = try). We focus on a few key areas that mean the most in our life like our faith, family/friends, fitness and health, etc and make our goals around them. Naturally, working in the field, fitness and health rank pretty high on our list and many of our goals reflect this. Your health is your first wealth. If you aren't taking care of yourself, how can you give your all to anyone or anything in your life? Would you believe that two out of three people who make new year resolutions are making fitness and/or health related goals? I definitely can, and I'm so honored be in a field where I can help people reach these goals on a daily basis. Eating healthy and exercising regularly is no joke. It can be hard to fit it in when you're busy doing life. But is one of THE most important things you could do for yourself and those around you.
As you begin this new year, be sure to set new goals for your overall health. Write them down. Determine how you'll reward yourself when you reach them. Celebrate even the smallest of victories. And don't be too hard on yourself when you don't – you'll grow from it.
…and if you need some help with those goals, call us! We're here to help. We have certified Personal Trainers and Registered Dietitians on staff to help design a long-lasting lifestyle plan.
It's New Year's Eve – how do you celebrate?
Cheers! K&J
Psst. Be sure to check out these tips for new year's eve. And as you're writing out your goals, be sure to avoid these.