Jim and I are always interested in learning the latest and greatest healthy food products not only for ourselves to enjoy, but also for new products for our Members to try. When we learned about Bhu Foods, we knew this was a product we could stand behind. Their mission is to "create a happier, healthier world by offering delicious, super food alternatives to sugary snacks". While this all sounds like a good time, one thing they forgot to add in was just how tasty these are!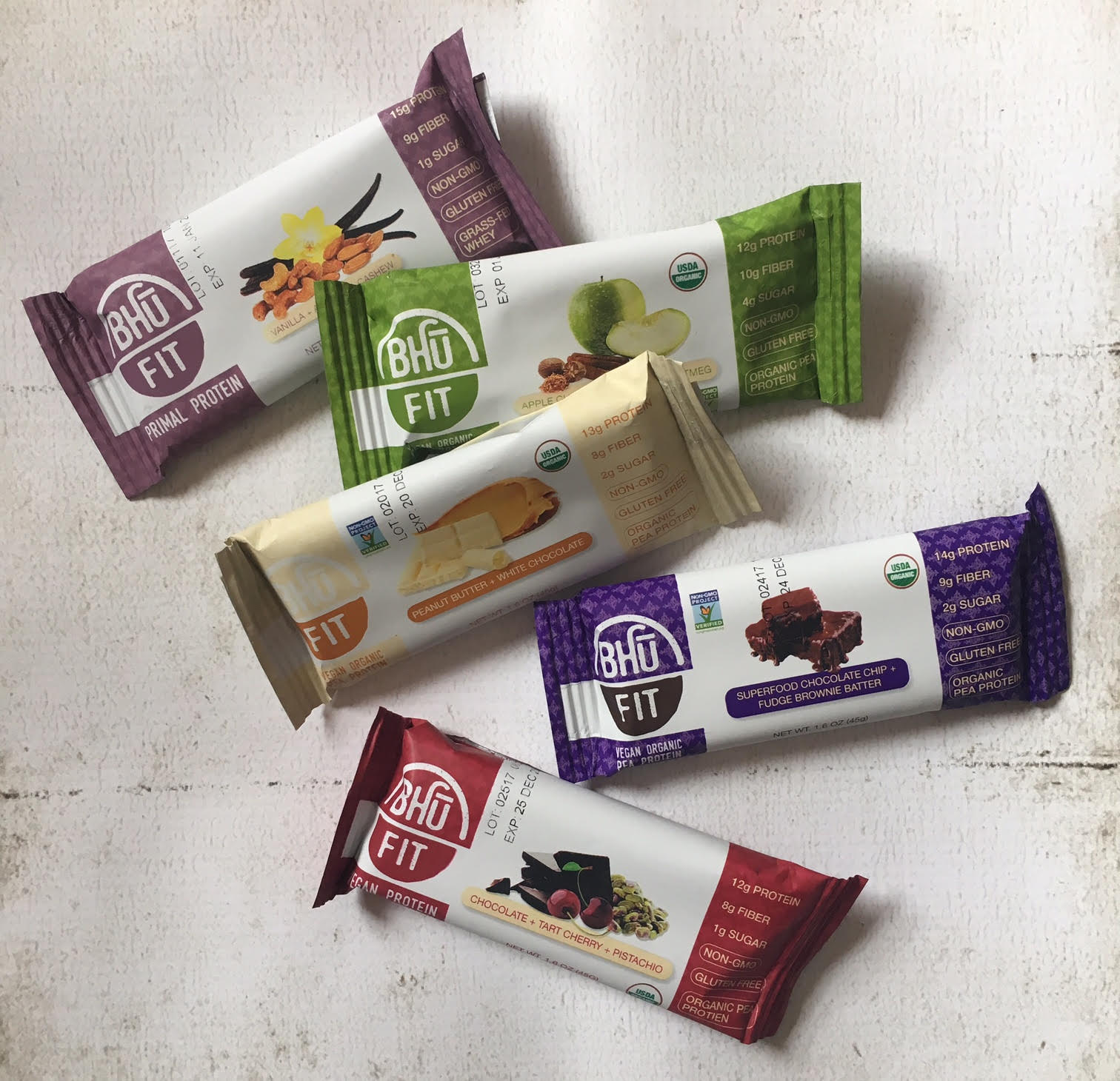 Our friends from Bhu Foods sent us a few boxes of samples and, being 8 months pregnant, I immediately ate a bite from every single flavor as soon as the boxes arrived. When you're pregnant, you can get away with just about anything  (Jim has quickly learned). My typical go-to protein bar flavor is peanut butter and chocolate but the fudge brownie batter was something made from heaven. Jim liked them all but the chocolate chip cookie dough was definitely one of his favorites.
Another favorite of Jim's? The ingredients. It's hard to find protein bars that aren't raging with sugars so when we learned that these bars are healthy, low in sugar, high in fiber, with a clean nutrition label..we were sold!
So if you're looking for a change up in your protein bars? Give Bhu a try. You won't be disappointed!
This post is a sponsored collaboration with Bhu Foods.  All opinions are my own.