Breakfast Quesadilla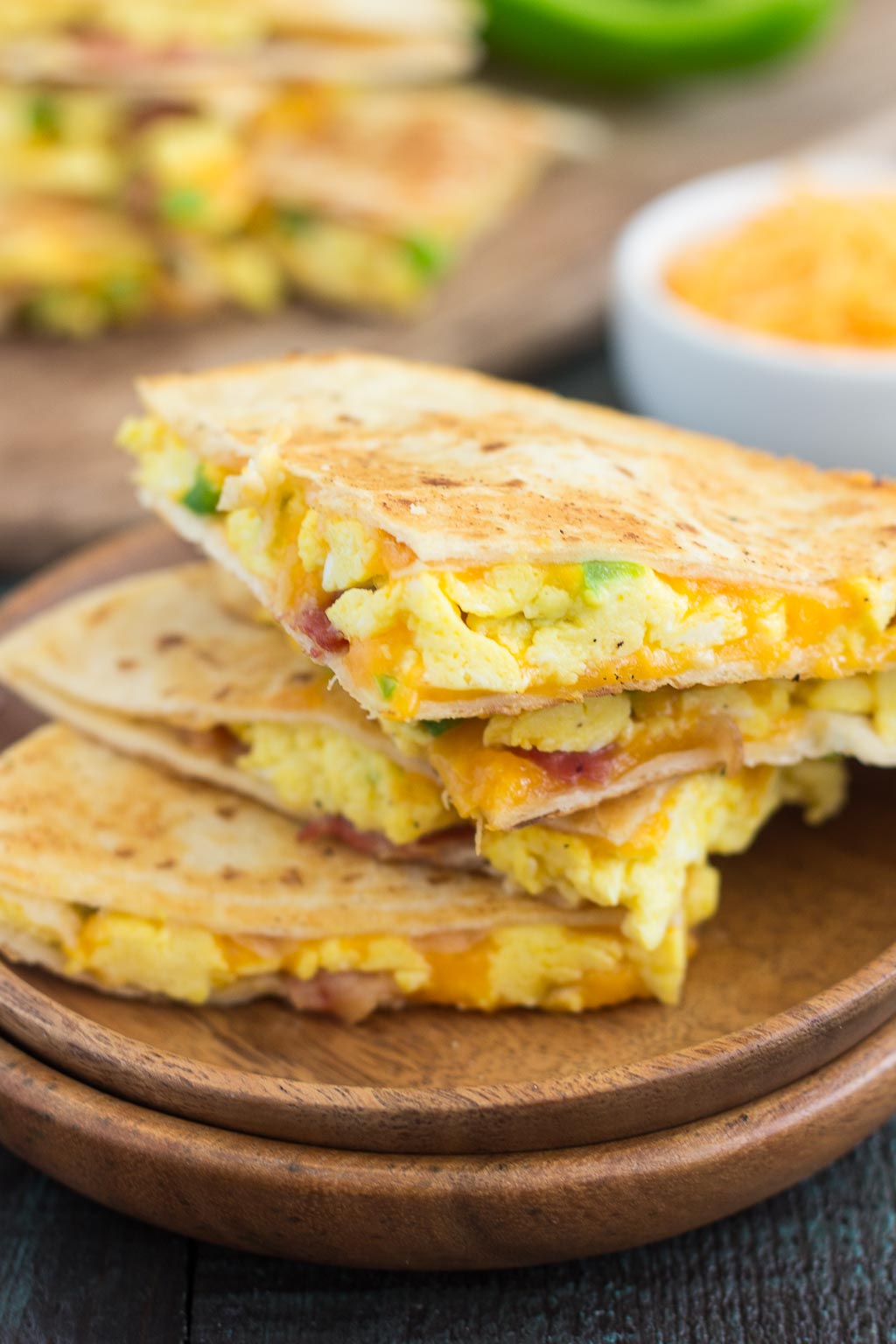 TOTAL TIME 25 minutes | SERVES 4
NUTRITION 355 Calories | 13 g Fat | 37 g Carbs | 23 g Protein
INGREDIENTS
● 1 red bell pepper, chopped
● 1⁄2 red onion, chopped
● 4 handfuls of spinach
● 2 teaspoons olive oil
● 4 eggs
● 1⁄2 cup fat free feta cheese
● 1 cup shredded fat free mozzarella cheese
● 4 10"whole wheat tortillas
DIRECTIONS
1. In a large non-stick pan, heat the oil over medium heat.
2. Add the red onion and bell pepper, saute until softened, about 5-7 minutes.
3. Beat the eggs and add them to the pan with spinach and feta cheese. Scramble for 2-3 minutes, until eggs are fully
cooked with the spinach and feta completely mixed in. Remove the pan from heat.
4. To a new clean pan add two tortillas at a time.
5. Spoon 1⁄4 of the egg filling onto each of the tortillas, spooning only on one side of the tortilla so it can be folded.
6. Sprinkle with 1⁄4 cup of the mozzarella cheese and fold the tortilla over.
7. Cook for 2-3 minutes per side until golden and cheese is melted.
8. Repeat with the remaining 2 tortillas.
Chicken Kabobs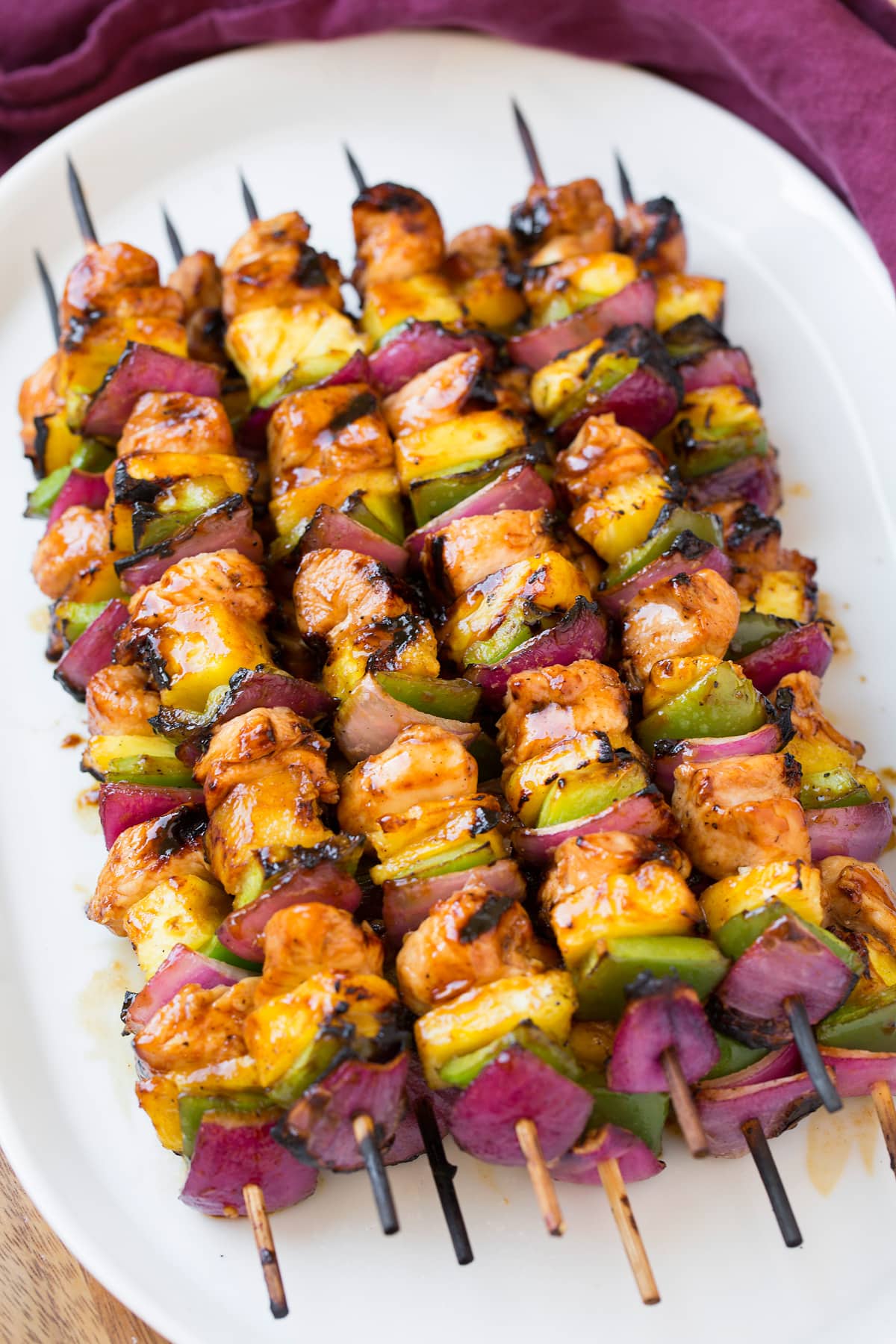 TOTAL TIME 30 minutes | SERVES 4
NUTRITION 441 Calories | 19.5 g Fat | 30 g Carbs | 36 g Protein
INGREDIENTS
● Wooden skewers (soak for 30 minutes to help avoid burning)
● 1 lb. boneless, skinless chicken breasts, cut into 1 inch cubes
● 1 red pepper, cut into chunks
● 4-5 spring onions, cut into 1 inch pieces
● 1 cup pineapple juice
● 3 tablespoons reduced sodium soy sauce
● 3 tablespoons olive oil
● 2 teaspoons garlic powder
● 1 teaspoon red pepper flakes
● 2 cups of cooked brown rice, cooked according to package
DIRECTIONS
1. Combine chicken, red pepper and onion in a bowl.
2. Whisk together pineapple juice, soy sauce, olive oil, red pepper flakes and garlic powder in a bowl. Pour over
chicken and vegetables, stir, then refrigerate for 20-30 minutes.
3. Thread skewers with chicken and vegetables. Grill chicken kabobs 15 minutes, or until chicken is cooked through and juices run clear.
4. Serve with 1⁄2 cup cooked brown rice as a side or starch of choice.
Strawberry Spinach Salad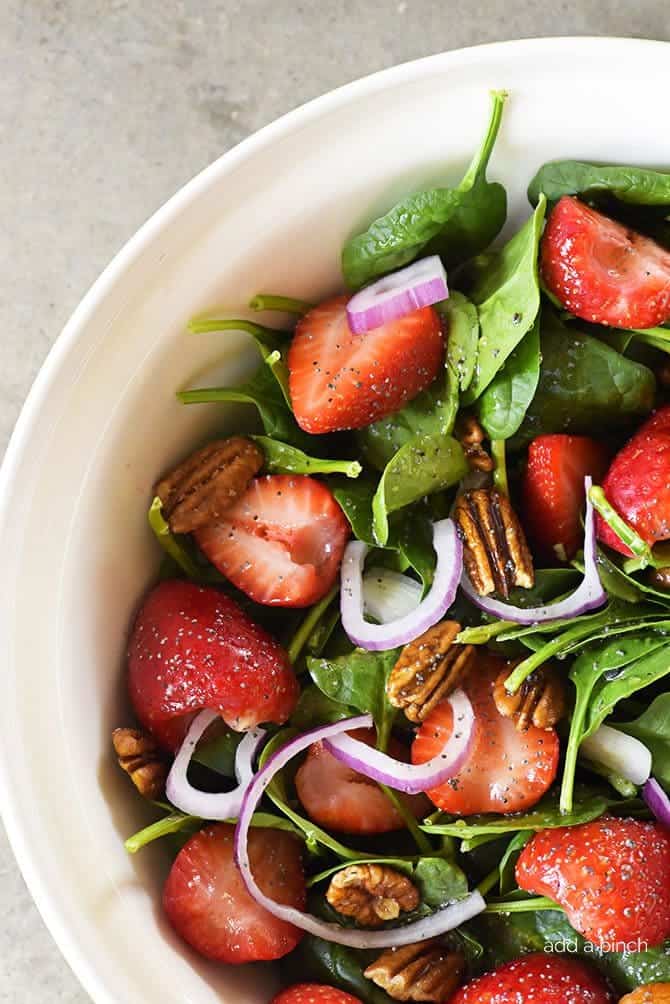 TOTAL TIME 20 minutes | SERVES 4
NUTRITION 400 Calories | 28 g Fat | 10 g Carbs | 29 g Protein
INGREDIENTS
● 2 tablespoons fresh lemon juice
● 1⁄2 teaspoon dijon mustard
● 1⁄4 cup extra virgin olive oil
● 5 cups spinach
● 2 rotisserie chicken breasts or grilled chicken, chopped or sliced
● 2 cups thinly sliced strawberries
● 3⁄4 cup chopped toasted pecans
● 1⁄4 small red onion, thinly sliced
● 5 oz crumbled feta cheese
● Salt and pepper to taste
DIRECTIONS
1. In a large bowl, whisk the lemon juice with the mustard while slowly pouring in the oil until combined. Season with salt and pepper if needed.
2. Add spinach, chicken, strawberries, 1⁄2 cup pecans and onion to the bowl and toss.
3. Pile salads onto plates and top with remaining pecans and the crumbled feta.
Avocado Toast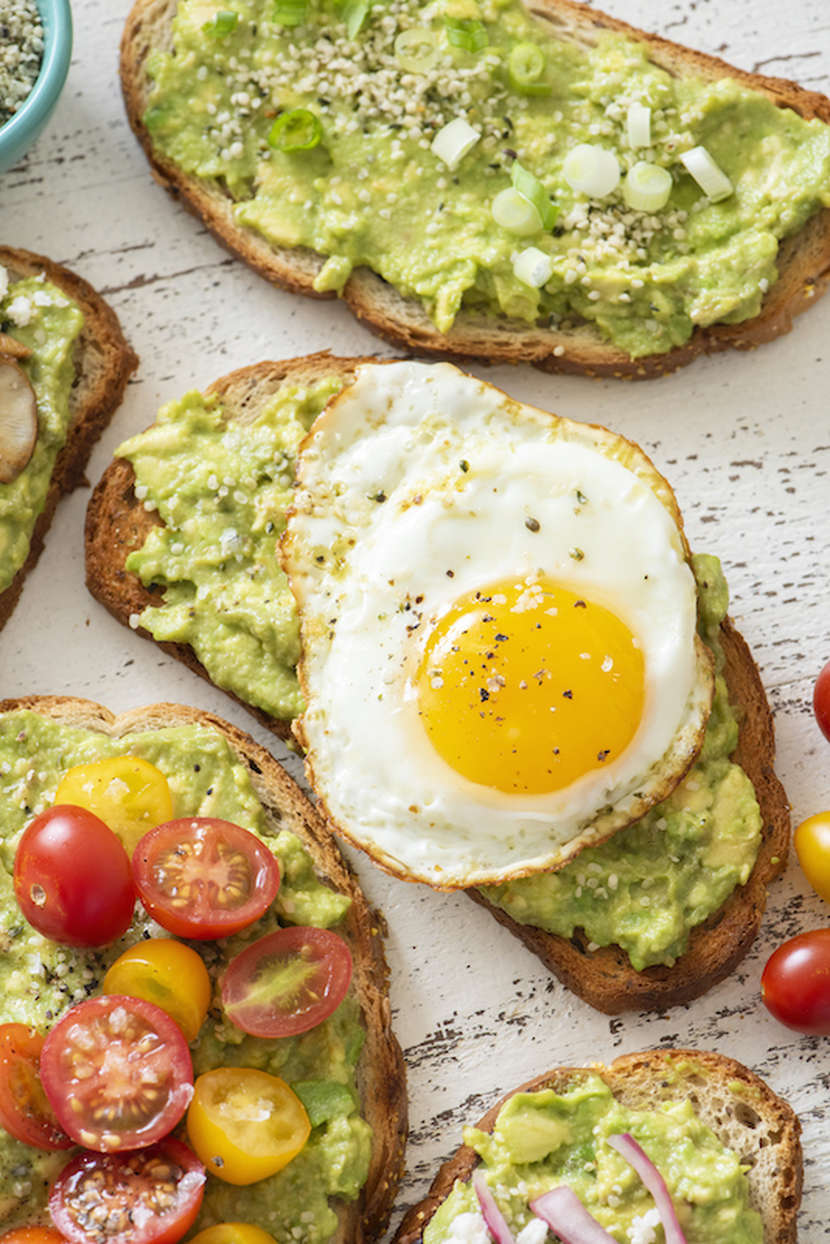 PREP TIME 10 minutes | SERVES 1
NUTRITION 233 Calories | 12 g Fat | 29 g Carbs | 7 g Protein
INGREDIENTS
● 1⁄4 of an avocado
● 1 tablespoon chopped cilantro
● 1/2 tablespoon lime juice
● 2 slices of whole wheat bread
● Salt and pepper to taste or everything bagel seasoning to taste
DIRECTIONS
1. Slice 2 slices of whole grain bread in the toaster.
2. In a small bowl, combine and mash the avocado, cilantro, lime juice, salt and pepper (or everything bagel seasoning).
3. Spread half of the mixture onto each piece of toast.