Fall is fast-approaching which means it's time to go back to school! Make sure your kids are fueled up for class with simple grab-and-go snacks! 
Homemade snacking 
Making snacks from home can be a great way to customize what your kids can bring to school and is also a budget friendly snack between activities. Make your own fresh trail mix with ½ cup of grapes, ½ cup cubed mozzarella cheese, and ¼ cup almonds tossed in a ziplock bag! Nutrition: 208 calories, 15 g fat, 14 g carbohydrates, 9 g protein. 
If you want to involve your kids in making something yummy and nutritious, try out this recipe for morning or snack bars! 
Blueberry Breakfast Bars 
Nutrition – Calories 235 | Fat 13g | Carbohydrates 26g | Protein 6g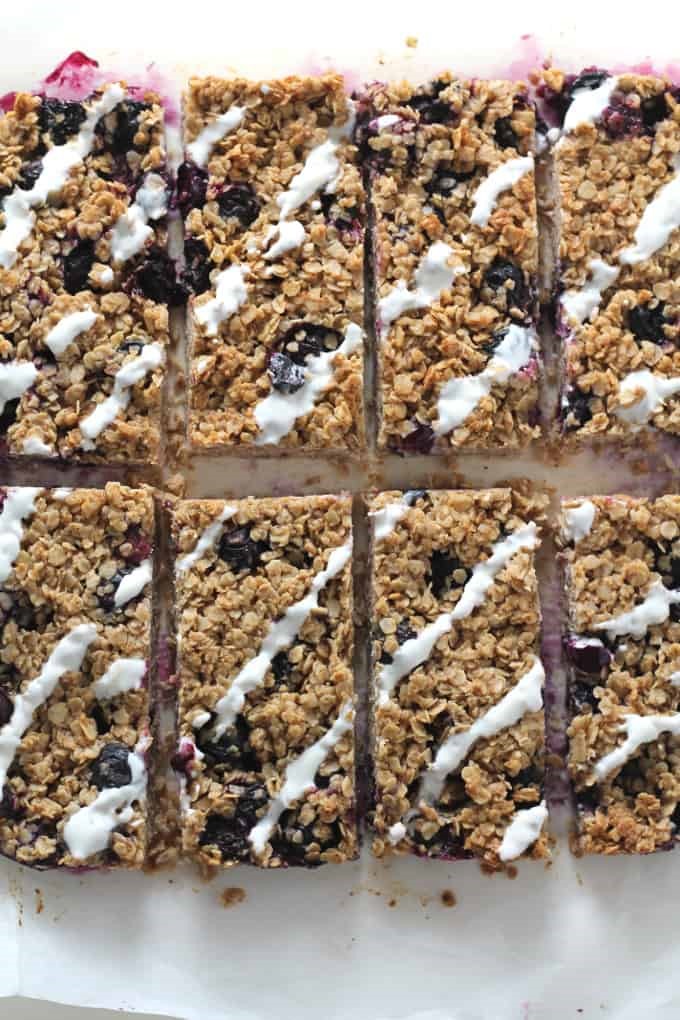 Ingredients:
5 tablespoons vegetable oil (or coconut oil)

4 tablespoons honey

3 tablespoons peanut butter (or nut butter of your choice)

2 cups rolled oats

¾ cup blueberries
Orange drizzle:
1 tablespoon plain fat free Greek yogurt

3 teaspoons orange juice
Instructions:
Preheat your oven to 340℉ and line an 8×8 baking sheet with parchment paper.

Melt oil, honey, and peanut butter in the microwave until combined. 

Stir in the oats until covered and gently fold in the blueberries. Pour the mixture into the baking dish and press down firmly to pack the ingredients in together.

Bake for 15-18 minutes or until the sides become lightly browned. 

Leave to cool in the pan, then remove from the pan and let chill in the fridge for at least an hour. 

Once cooled, mix yogurt and orange juice together and drizzle over top Cut into eight equally sized bars and enjoy! 
Ready-To-Go Snacks
Need snacks that are already wrapped and ready to go? Here are some options you can find at the grocery store:
Clif Bars (250 calories, 5g fat, 45g carbs, 9g protein; [may vary by flavor])

Welch's Mixed Fruit snacks (70 calories, 0g fat, 17g carbs, 1g protein)

Go-Gurt (50 calories, 0.5g fat, 9g carbs, 2g protein)

Chobani Strawberry Banana Greek Yogurt Drink (150 calories, 4g fat, 18g carbs, 10g protein [may vary by flavor])

Cheese and Cracker Ritz Handi-Snacks (100 calories, 5g fat, 11g carbs, 2g protein)

Quaker Chewy Granola Bars (100 calories, 3g fat, 17g carbs, 2g protein [may vary by flavor])

KIND Healthy Grains Oats & Honey Granola Bars with Toasted Coconut (150 calories, 5g fat, 23g carbs, 3g protein [may vary by flavor])