I have partnered with the Almond Board of California to help promote almonds. I have been compensated for my time commitment. However, my opinions are entirely my own and I have not been paid to publish positive comments.
Many people allow the holiday season to become an excuse to lose focus on their exercise and fitness routines, with thoughts like: "New Year's resolutions are right around the corner, so I'll get back on track then." As a health professional, I encourage my clients to enjoy their holidays and time with friends and family. But part of living a healthy lifestyle as a "Slashie" – someone who has lots of busy roles, like dad SLASH dietitian, business owner SLASH husband — includes keeping some semblance of a routine even during the busiest time of the year.
One of my favorite ways to stay on track is to invite others to join me on their health journey through the holidays by bringing side dishes to parties that taste great but are more nutrient-dense than other options. Here are some other tips to consider:
Spruce up salads by adding sliced almonds or pomegranate seeds. Lighten up mashed potatoes by adding in some less-caloric cauliflower. Make mini pizzas on slices of zucchini. Snack on veggies with fun flavors of hummus, or even bring hummus to the table for dessert along with apples and pretzels to dip. Cut back on serving sizes for recipes so that less healthy foods aren't left over for days after holiday meals. Avoid keeping sweets and candies out for mindless munching, and instead think carefully about how you want to treat yourself occasionally, so you won't feel deprived and end up overdoing it. (One of my favorites is below.) If your holiday festivities include drinking, consider that as your dessert or indulgence.
Get exercise out of the way first thing in the morning, so all the extra activities don't keep you from getting in your workouts throughout the week. Get the family moving by suggesting a group activity like a walk around the neighborhood or a game of touch football.
To keep productivity flowing, make lists of realistic goals to be accomplished daily. Aim to get these checked off before holiday gatherings so you can be present and not stressed about past-due deadlines. Don't overcommit to events if it's going to stretch you too thin. Instead, make time for the ones that are most important.
Let's face it, our social lives almost always include eating and drinking while we sit around, especially during the holiday season. Make sure to enjoy yourself this time of year, but don't let it compromise your commitment to health, be conscious about what you take in. You'll be proud to wake up on New Year's Day ready to tackle what lies ahead without feeling like you need to reinvent yourself first.
Holiday Spiced Almonds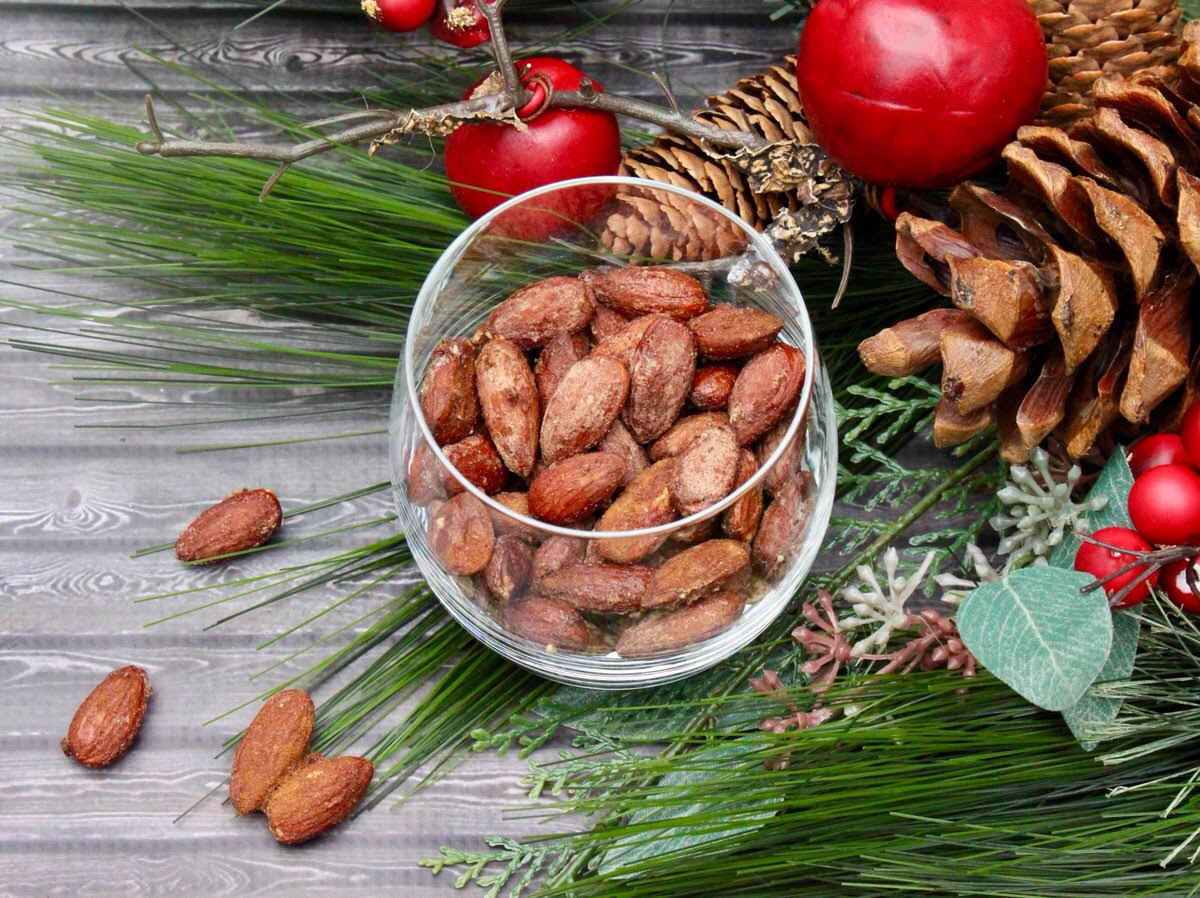 Servings: 4 cups
Ingredients
4 cups whole natural almonds
1 egg white
1/2 tablespoon ground cinnamon
1/3 cup raw cane sugar
1/8 teaspoon sea salt
Directions
Preheat oven to 250 degrees. Grease two large baking sheets and place almonds in a mixing bowl. Mix egg whites with 1 tablespoon of water and pour over almonds – stir until all almonds are covered. In a separate bowl, add cinnamon, sugar and salt together and stir then mix with almonds until covered in the cinnamon mixture. Spread evenly on baking sheet. Bake for 1 hour, stirring every 20 minutes. Remove from oven, let cool and enjoy.
Note: you can even use these to make your favorite trail mix with dried cranberries and dark chocolate chips.