I have partnered with Dannon Oikos to help promote the One Yogurt Every Day Campaign. I have been compensated for my time commitment. However, my opinions are entirely my own and I have not been paid to publish positive comments.
Now you see me, now you don't. My wife, Krista, would say that is my mantra. Since I started my business 15 years ago, I have been a busy bee. My role as a husband, new dad, business owner, entrepreneur, media spokesman, and speaker has me on the go 24-7. Many people ask me how I still have time to breathe, let alone eat healthy and work out. I am not going to lie – it is NOT easy. But nothing easy is worth getting. Recently, I have been working out for 30 minutes at a time, various times throughout the day. I get it in where I can FIT it in. As far as food, I do a lot of meal prep for my big meals and focus on convenient, portable snacks to grab and go.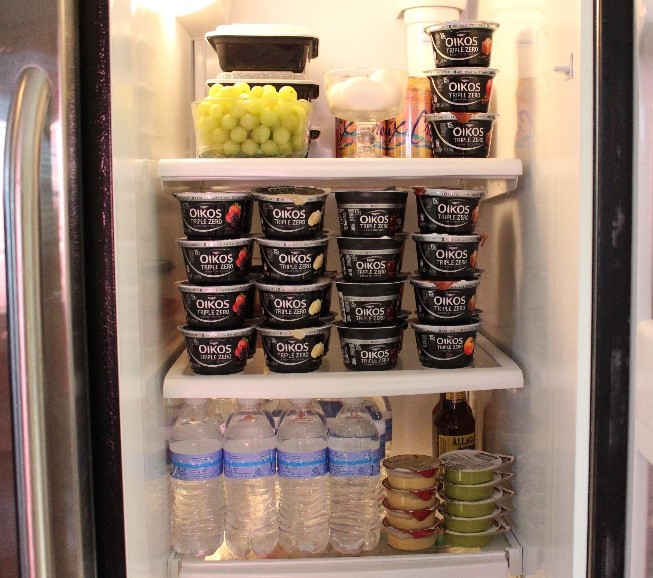 I take my snacks pretty serious in the White House.
The top 10 portable snacks I always have in my cooler carrier or the fridge ready to go:
Dannon Oikos Triple Zero Greek Nonfat Yogurt, any flavor
1 small handful of almonds with a ½ cup of blueberries
2 tablespoons of Peanut Butter with 1 small apple
1 packet tuna with a ½ cup of berries
½ cup cottage cheese with ½ cup pineapple
Protein bar less than 250 calories
1 cup of organic chocolate milk with ½ banana
2 tablespoons of hummus with carrots
2 tablespoons of guacamole and 1 serving of whole-grain tortilla chips
1 string cheese with 1 serving whole-grain crackers
And since it's summer time here in Virginia Beach, I typically like to take my workouts outside on the beach. Here's a sample of my latest quick, 30-minute workout done at the beach, the gym or even in your own home: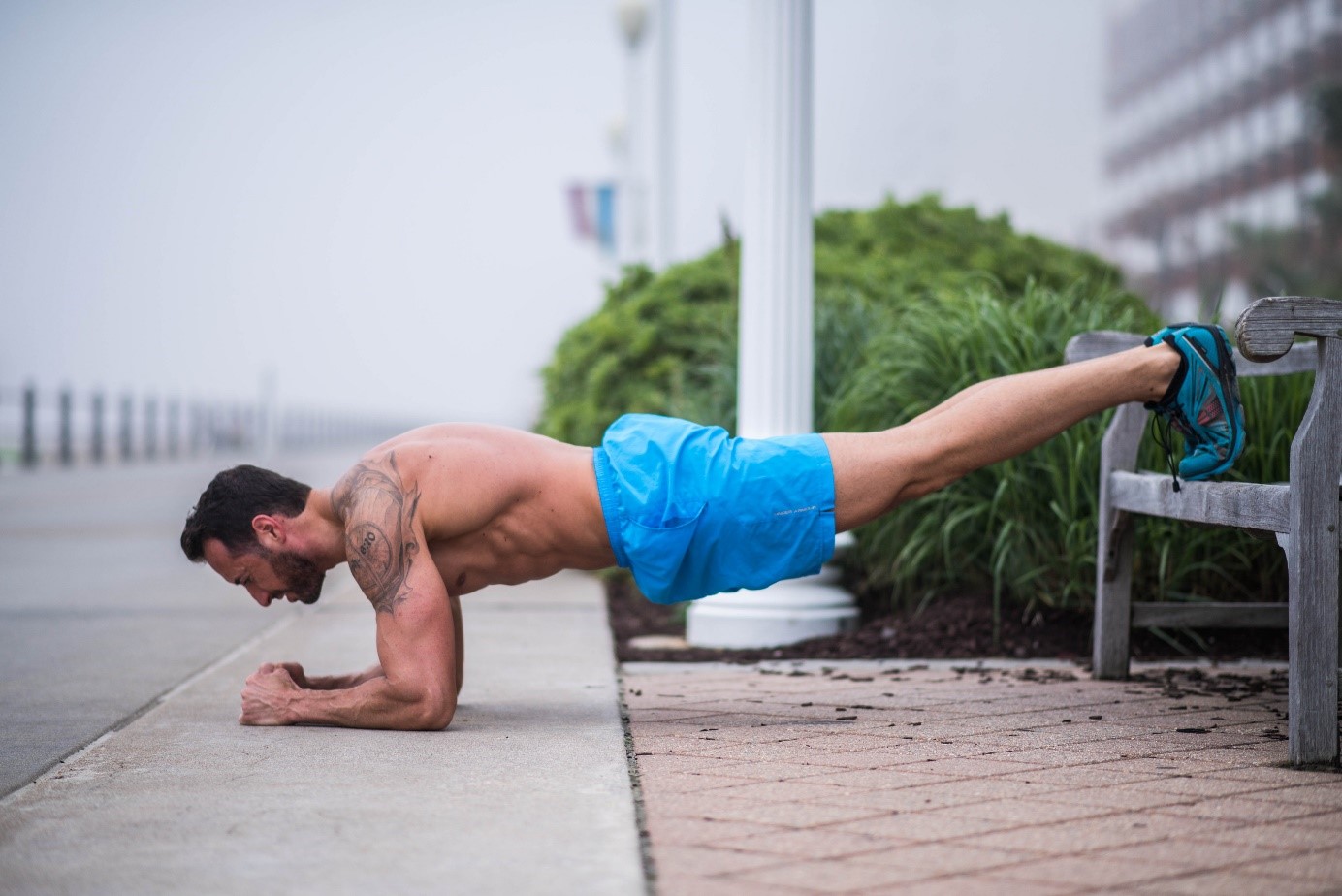 50 Pushups
40 Burpees
30 Kettlebell squats
20 Pull ups
10 Sit ups
3-minute plank
(Repeat 5 times)