Bacon and Broccoli Frittata Muffins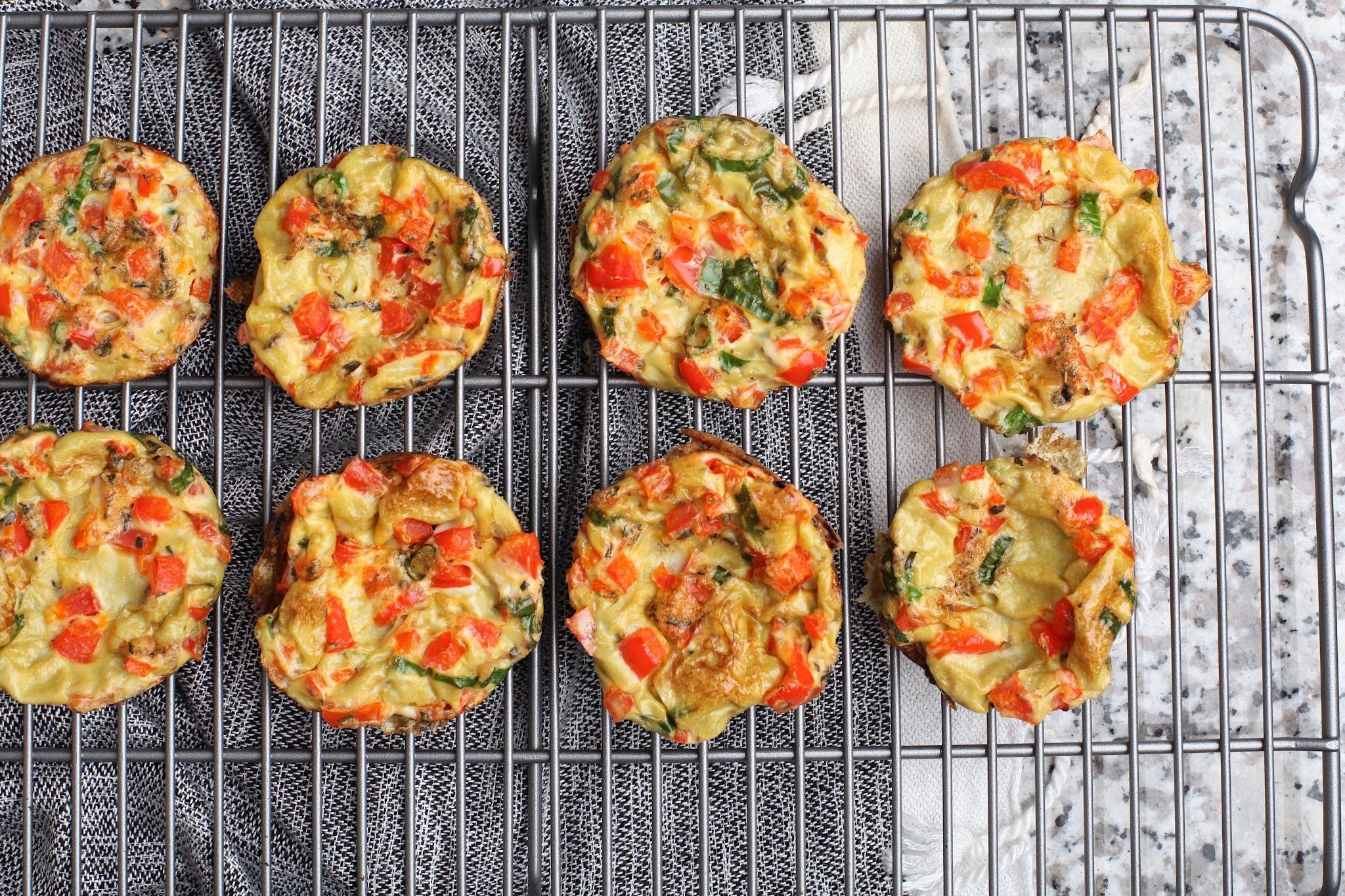 PREP TIME 5 minutes | COOK TIME 20 minutes | SERVES 4
NUTRITION | 534 Calories | 30.1 g Fat | 26.7 g Carbs | 38.5 g Protein
INGREDIENTS
● 6 Large Eggs
● 1⁄4 Cup heavy whipping cream
● 1 teaspoon salt
● 1⁄2 teaspoon pepper
● 1cup chopped broccoli
● 1 cup grated cheddar
● 8 slices cooked bacon, chopped
● 8 slices of whole wheat bread
DIRECTIONS
1.Preheat oven to 350 degrees. Spray a muffin tin with non-stick spray.
2. Whisk together the eggs, cream, salt, and pepper in a medium mixing bowl until well combined.
3. Stir the broccoli, cheddar, and bacon into the egg mixture.
4.Pour the mixture evenly between 8 muffin wells, being sure to get the broccoli, bacon, and cheese evenly dispersed throughout.
5.Bake for 20 minutes or until the eggs are set and the edges are pulling away from the muffin tin.
6.Cool for 5 min before running a knife around the edges of the muffins and removing
7.Serve warm with whole wheat toast.
Avocado Chicken Salad Wrap
PREP TIME 10 minutes | SERVES 2
NUTRITION | 549 Calories | 30.7 g Fat | 25.4 g Carbs | 43.5 g Protein
INGREDIENTS
● 2 cups cooked, shredded chicken
● 1⁄2 an avocado
● 1⁄4 cup mayo
● 1⁄4 cup diced red onion
● 1 tablespoon fresh chopped cilantro
● 2 teaspoons lime juice
● 1 teaspoon garlic powder
● 2 tortillas
DIRECTIONS
1.Dice the avocado and add it into a mixing bowl with cooked shredded chicken, red onion, cilantro, lime juice, salt and garlic powder and mayo.
2.Mix well to break down the avocado. Don't be gentle, it might take some effort to break down the avocado if it isn't very ripe!
3.Serve in a tortilla wrap
Spinach Stuffed Chicken Breasts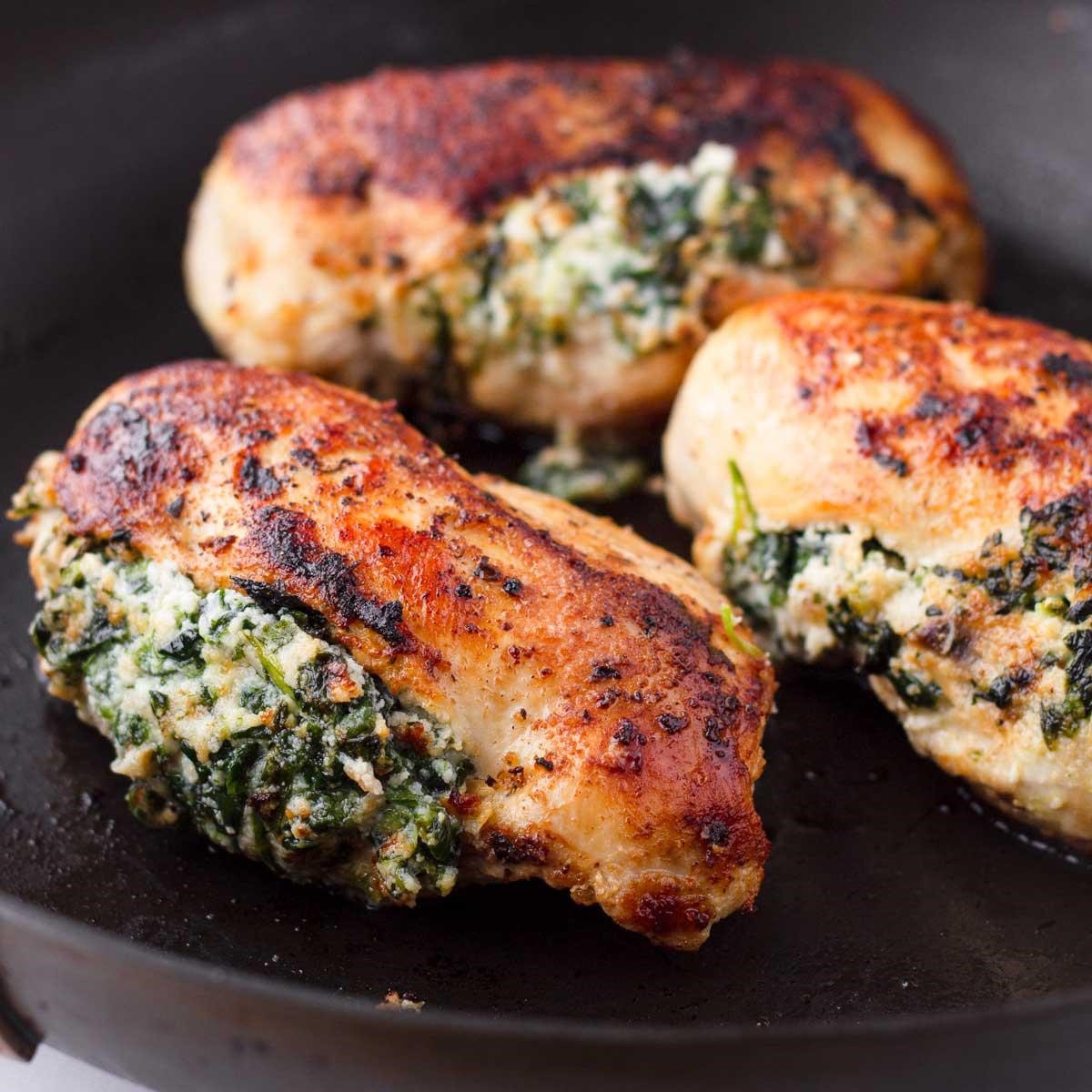 PREP TIME 10 minutes | COOK TIME 25 minutes | SERVES 4
NUTRITION | 562 Calories | 30.3 g Fat | 20.3g Carbs | 51g Protein
INGREDIENTS
● 1 tablespoon olive oil or avocado oil
● 1 teaspoon each: paprika, salt, minced garlic
● 1⁄4 teaspoon each: garlic powder, onion powder
● 1⁄2 teaspoon red pepper flakes
● 4 chicken breasts
● 4 ounces cream cheese, softened
● 1⁄4 cup grated parmesan
● 2 tablespoons mayonnaise
● 1.5 cups chopped fresh spinach
● 2 cups cooked brown rice
DIRECTIONS
1.Preheat the oven to 375 degrees, place the chicken breasts on a cutting board and drizzle with oil.
2.Add the paprika, 1⁄2 teaspoon salt, garlic powder, and onion powder to a small bowl and stir to combine. Sprinkle evenly over both sides of the chicken.
3.Use a sharp knife to cut a pocket into the side of each chicken breast. Set chicken aside.
4.Add cream cheese, Parmesan, mayonnaise, spinach, garlic, red pepper and remaining 1⁄2 teaspoon of salt to a small mixing bowl and stir well to combine.
5.Spoon the spinach mixture into each chicken breast evenly.
6.Place the chicken breasts in a 9×13 baking dish. Bake uncovered for 25-30 minutes or until chicken is cooked through.
7.Cook rice according to package instructions and serve chicken over rice.
Cilantro Lime Shrimp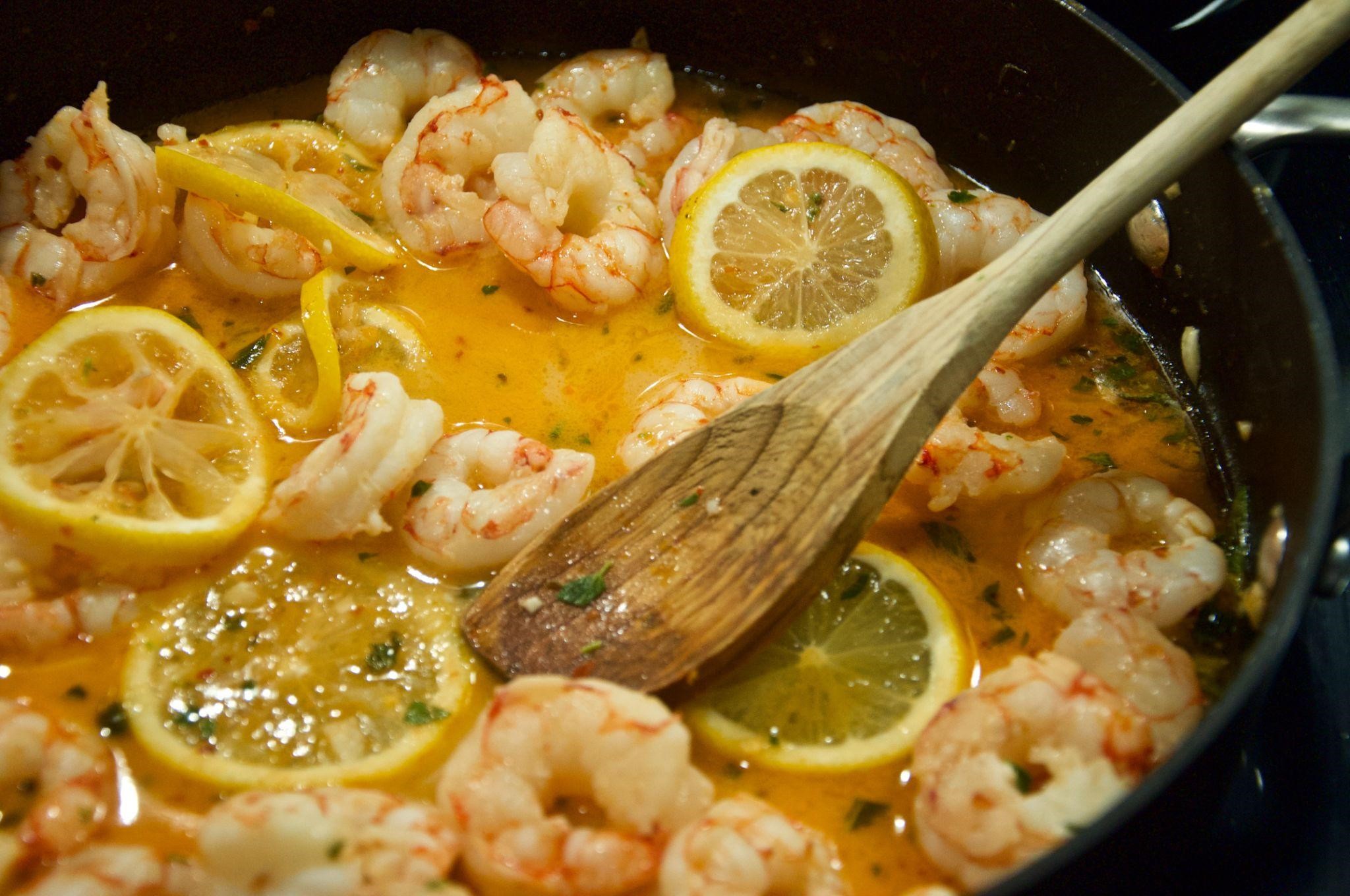 PREP TIME 5 minutes | COOK TIME 6 minutes | SERVES 3
NUTRITION | 179 Calories | 5.6 g Fat | 18.5 g Carbs | 16.7 g Protein
INGREDIENTS
● 12 oz frozen bag of large, peeled, deveined shrimp
● 1 tablespoon avocado oil
● 1 teaspoon salt
● 1⁄2 teaspoon cumin
● 1⁄4 teaspoon cayenne
● 2 cloves garlic minced
● 2 tablespoon lime juice
● 1⁄4 cup chopped cilantro
● 27 wheat thins (or cracker of choice)
DIRECTIONS
1.Heat the oil in a large heavy bottomed skillet over medium heat. Add the shrimp and sprinkle with the salt, cumin, and cayenne.
2.Cook, stirring often, for 4-5 minutes or until shrimp is pink and opaque.
3.Add the garlic to the skillet and cook for 1 minute more.
4.Remove from heat and add the lime juice and cilantro. Stir well to combine.
5.Serve each shrimp on top of a cracker