Each year we like to review our top fitness gifts for the holiday season and 2015 proved an exciting year for technology! When Jim first started his business 10 years ago, pedometers were just coming out.  Now those little step counters have advanced to devices that rate your sleep patterns, tell you calories burned, let you know the elevation of the earth, give you your running pace, and even allow you to receive text messages.  Whether you love it, hate it, or choose to embrace it – these fitness products are coming out more each day to help us improve the way we exercise. Tune in to the latest Really Truly Fit Podcast to hear Jim and Jess' take on their favorite 2015 holiday gifts for the fitness enthusiast.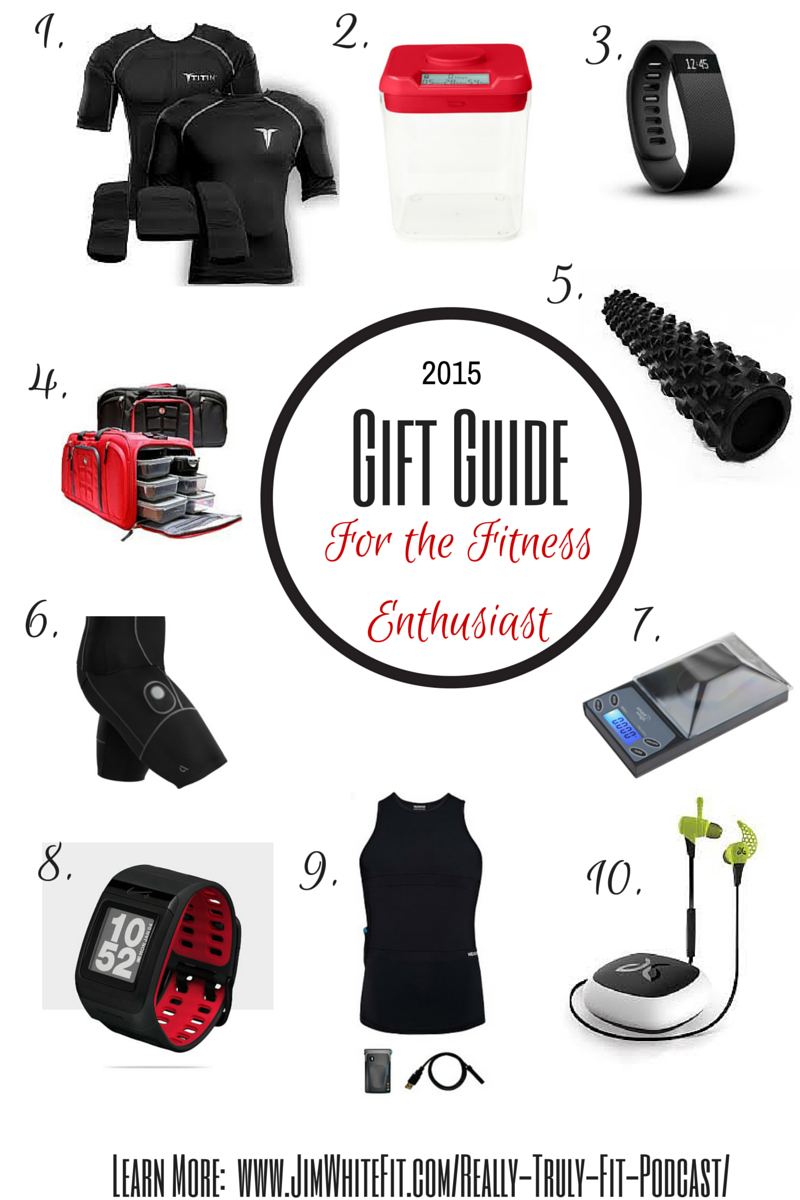 Links I Love to Make this Holiday Shopping Simple:
7. Pocket Food Scale
8. Nike + GPS
9. Hexoskin Smart Shirt
Happy Shopping!
xx, K & J